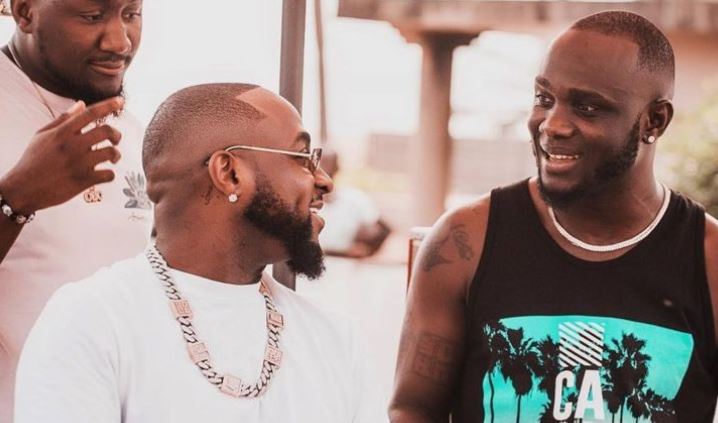 Nigerian superstar David Adedeji Adeleke, popularly known as Davido, has taken to social media for the first time to express his grief over the passing of his close associate, Habeeb Uthman, fondly known as Obama DMW.
According to local reports, Obama DMW died on Tuesday, June 29, after he drove himself to a Lagos hospital in Nigeria to complain of breathing difficulty.
Admitting that the open letter to Obama DMW was one of the hardest things he has ever written, Davido expressed his grief in an emotional tribute on his social media pages.
"This is by far the hardest thing I've had to write," he stated.
Sharing a couple of photos of him and Obama DMW during their time together, Davido admitted that his death had broken him to the core. He revealed that he is extremely confused, and the pain he is going through is unexplainable. However, the singer described him as a protector who was more than a brother to him.
"I am hurt, broken, sad, and lost. For the first time in my life, I am EXTREMELY confused. The pain is one I cannot explain. 44 was more than an elder brother to me, he was a protector. He was someone that literally just always made me smile," he said in part.
Narrating their interactions, the Jowo hitmaker revealed that the deceased had his back like no one would ever have. According to Davido, Obama DMW was always ready to do anything just to put a smile on his face.
"He would do absolutely anything to make me smile, no matter the issue or problems I had. His response was always "Don't worry, I'll talk to them", "Don't worry I'll sort it out", "Don't worry I'll give them something," he added.
Still, in disbelief, Davido went on to reminisce the good days he shared with his aide.
"I would never believe in a million years I will be writing a tribute like this to someone so dear to me this soon. All my life it's been "David you're strong, David you're strong". 44 I won't lie to you, this time around, this one WEAK ME!!," he said.
He termed the deceased as a true generational influence who went out of his way to ensure the people close to him were taken care of.
"I miss you so much 44. You became so peaceful. You sound peace and purpose, a true generational influence. I cannot even begin to count the amount of people you helped, artistes you brought to me, people you brought together in nothing but love and brotherhood. Actors, artistes, influencers all. God! 44 I swear you will never be forgotten. Up until now I cannot believe this is real, I don't even know what I'm writing, I'm just writing. I'm just confused," he said.