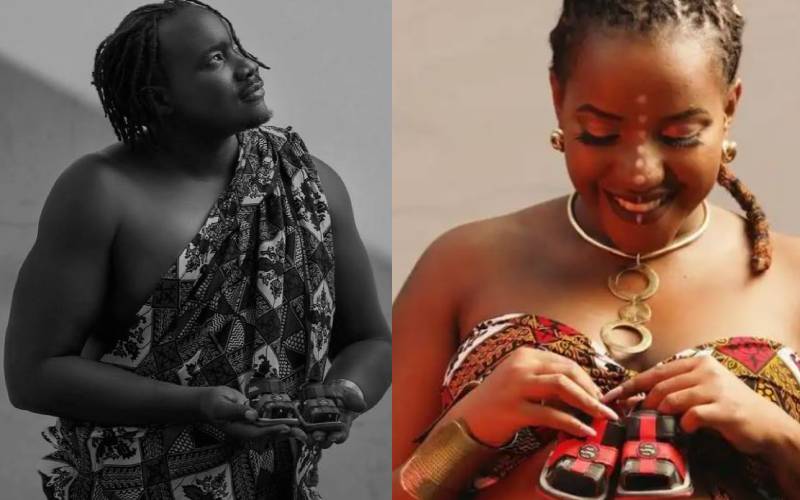 Media personality Willis Raburu has welcomed a newborn child with his girlfriend, Ivy Namu.
Announcing the news via his social media, the proud dad posted an adorable picture of his baby's hand alongside it, Elevation Worship, and Maverick City's popular song, Million Little Miracles.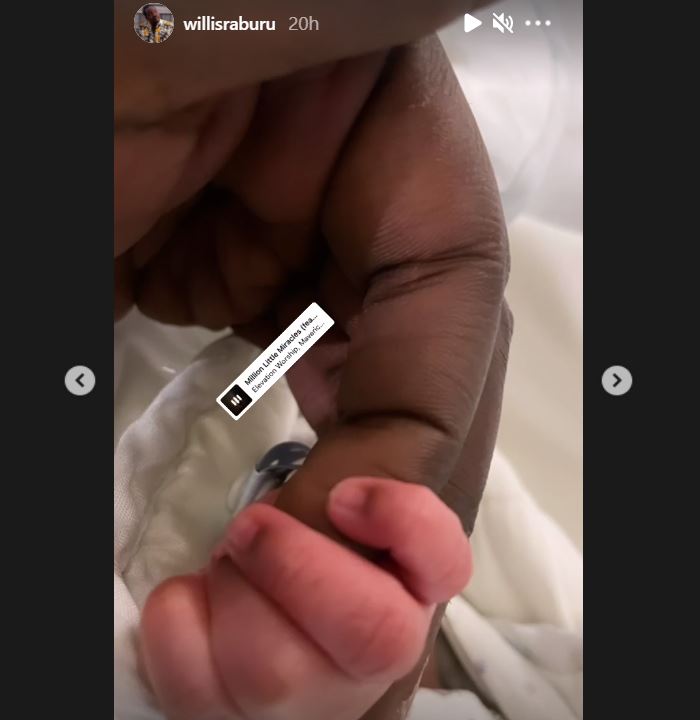 However, news of the couple's delivery does not surprise many as they have been dating for a while.
They, however, managed to keep the initial stages of their relationship and pregnancy away from the public's prying eyes until their baby shower, where nosy netizens realized that they were indeed together.
News of their relationship was first published by blogger Edgar Obare who posted a picture of Willis and Ivy's baby shower invite.
The couple is yet to speak about their relationship.
Child loss, divorce
Before settling down with Ivy, Willis was married to Marya Prude, with whom he had a child but, unfortunately, due to birth complications, lost their baby, Adana.
Their daughter's death took a toll on both Willis and Marya, leading to their drift and eventual separation.
After Adana's demise, Marya announced stepping back from acknowledging God in her life and going ahead to ask netizens to refrain from convincing her otherwise.  
"Everyone is so quick to tell me about God. What they don't know is that every way I knew Him, He was tested and He didn't prove Himself.So, as they say you should know God for yourself, I now can say, I don't know Him. And I don't think I want to know him coz He left me when I needed him the most," wrote Marya.
On the other hand, Willis revealed that he was beyond shattered by the ordeal, adding that he was taking time to heal.
"Over the past few days, my heart has been shattered and torn into several pieces. The pain I have felt has been immeasurable and one that words fail to aptly capture. It has left me with several questions and literally reset my outlook on life. I may not be able to share the full extent of it all but I cannot bear it alone," he wrote.
Speaking during a previous interview with comedian Jalang'o, Willis admitted that he had no one to turn to when they lost their child as many people blamed them for what had happened.
"It was a very trying time and talking about it sometimes makes me very emotional so I try not to, but you are advised to. All I can say is that so many people came out and lashed at us saying very many bad things. But for me, that's when you get to know your friends. That happened to us. It's something I think about every day. It is very difficult. I don't think people understand what that kind of loss does to you because I don't think there's any day yenye inapita that I don't get affected," he said.