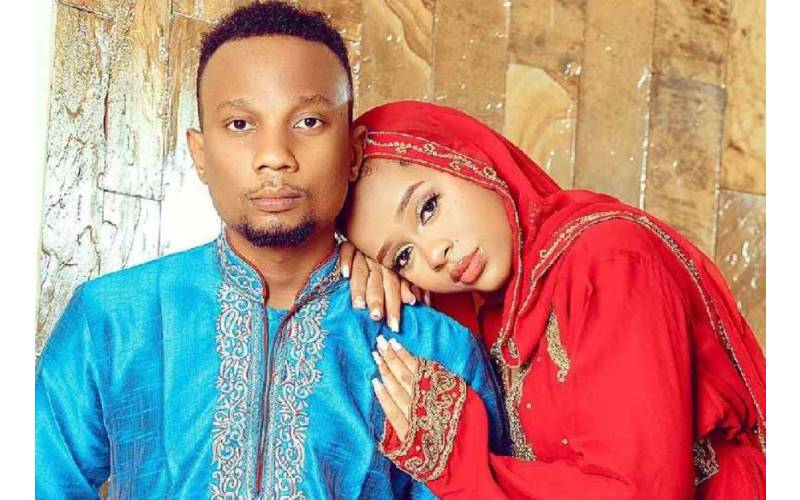 Popular Tanzanian songstress and actress Nandy has set the record straight regarding her relationship with singer Billnass. Speaking at an interview, the actress revealed she had not broken up with Billnass despite saying she was single while performing on stage.
Nandy said she was single to excite her fans and get the crowd lively.
"Ile ni sehemu ya kuwapa burudani mashabiki wangu, ndiyo maana nikasema vile ili waburudike. (That's part of entertaining my fans, that's why I said that to keep them entertained)," she revealed.
Nandy further defended herself, saying people misunderstood her statement and claimed that being single applies to many situations in life and not just relationship status.
"Kuna kuwa singo kwa namna nyingi, kwa hiyo watu waelewe hivyo, sikumaanisha kuwa nimeachana na Billnass. (There are many ways of being single, people should understand that. I did not mean I have broken up with Billnass)," she clarified.
However, curious fans have noticed that the two no longer share photos of each other on social media, a move that has fueled rumors that they could have parted ways. When asked about it, Nandy revealed they are two grown-ups who have decided to keep their affairs off public eyes.
She added that their relationship has gone to the next level of courtship and were advised to take it off social media and build and nurture it out privately.
"Mimi na Billnass ni watu wazima sasa, kwa hiyo kuna kipindi kinafika lazima tuweke maisha yetu siri, halafu tayari tulishafikia kwenye hatua kubwa ya uchumba, kwa hiyo tulishauriwa kuacha kabisa mambo ya mitandao ndiyo maana siku hizi hamuoni tena zile mbwembwe. (Billnass and I are now adults, so there is a time when we have to keep our lives a secret, and then we have already reached the big stage in a relationship of courtship, so we were advised to completely stop social media antics and that is why these days you no longer see them)," she added.
Billnass and Nandy got engaged in April 2020 on stage while Nandy was performing. Speaking about why he chose to pop the question despite their on and off relationship, Billnass revealed they had dated for so long and felt it was the right time to take their relationship to another level.
"We've been together for a very long time and have gone through good and bad times together. I know the bad and good in you but I've chosen both because I love you and I'd like for the entire world to know. Today is the perfect day to propose," said Billnass.