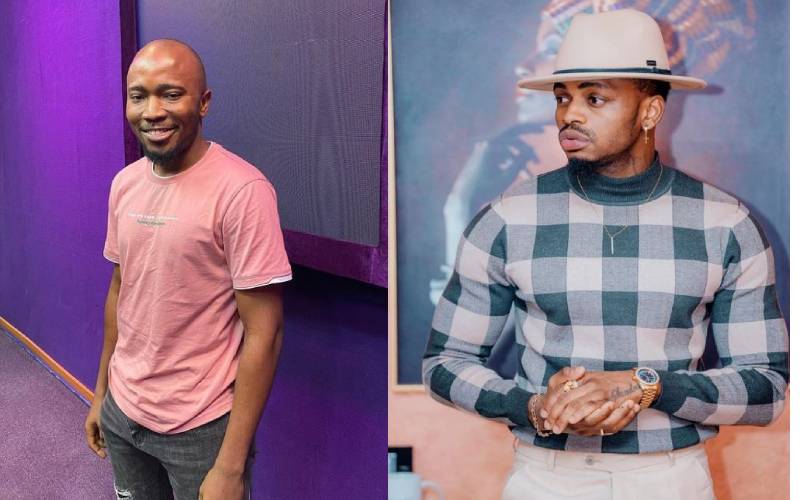 "If you stand in front of your mirror and say 'Essence' three times, Diamond Platnumz will appear in front of you looking to 'sample' more Nigerian music," read a rant from the decorated music journalist Joey Akan calling out Diamond for stealing Nigeria's Afrobeat sounds.
Joey has been in the music business for over 10 years and his works have been featured by CNN, The Guardian, DJ Booth, The Fader and Okay Africa.
His post came after Diamond Platnumz previewed his latest catch on his Instastories, and played his remix to Wizkid and Tems' worldwide track Essence, causing an online Nigerian uproar that exposed the rift between Diamond and the West African country.
Akan went on to share that Diamond is exploiting Afrobeats in sleek fashion, without collaborating, crediting or including the Nigerian creative community, and that this has caught their attention.
"Diamond Platnumz listens to every Nigerian hit record thrice," he wrote. "First to enjoy it, next to remix it, and then to compare the original with his perfectly similar copy."
In a long post, Joey said that Diamond has an effective strategy alongside his producer of duplicating Nigerian hit records that has pushed his career thus far.
He did not hesitate to mention that Diamond is nothing without milking Nigerian music and Shazam.