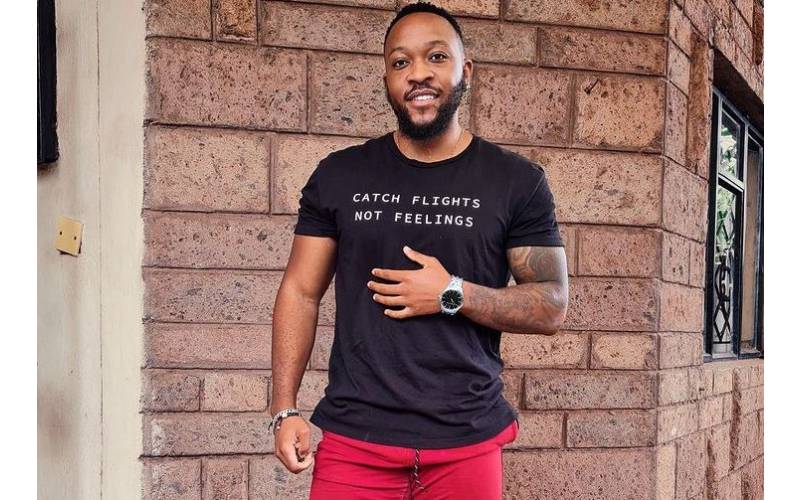 The drama between former couple goals Frankie and Maureen Waititu has continued to get more inflammatory than ever after Frankie missed his son Kai's third birthday party this past weekend.
Online personality Maureen Waititu and baby daddy Frank Kiarie aka 'Frankie Just Gym It' celebrated their second son, Kai's birthday remotely, sending fuming Kenyan netizens to send hate speech towards the latter.
The two were involved in a long-term relationship for some years before separating with two sons from their romance; Lexxi and Kai (5 and 3 respectively) were conceived and now only raised by Maureen single-handedly.
Frankie has since moved on to date the curvaceous lawyer and online sensation Corazon Kwamboka, and this has been a move that has split fans of team Frankie and Maureen into two.
This past weekend, Maureen uploaded pictures of a themed celebration where Kai and his elder Lexxi are clad in white sailor-like bespoke pieces and crowns surrounded by Kloon balloons. As the images hit the net through Maureen's Instagram, the mother of two heaped praises on Kai of how proud she was being his mom.
"My baby boy turns Three today! KaiKai you may only be 3 but often you make me wonder if you're turning 30 lol! You're so cheeky, curious, pure at heart and I am so grateful that even though you're the baby of the house, you are vocal about what you want and don't want." Maureen wrote in a lengthy Insta post.
It was all love in the air until some netizens caught wind of the post quickly to catch the notification and go on a spew of rants.
"Maureen's son, stop mentioning absent fathers please." One user Auko Benter posted. "This kid should be allowed to enjoy his birthday without having to mention sijui Frankie nio nio, mscheew. Happy birthday toto la Maureen, may you grow to be a man full of wisdom and may Almighty God protect you," read some sentiments from netizens.
Some disposed of comments in bitter fashion, while some just sent their positive regards to Maureen and her son.
Frankie and Maureen have been going back and forth over custody of their children when Frankie last complained about having limited access to see his children in October last year.
Meanwhile, Maureen hit back, lamenting Frankie's child support was too minuscule to be claiming certain rights over the children.