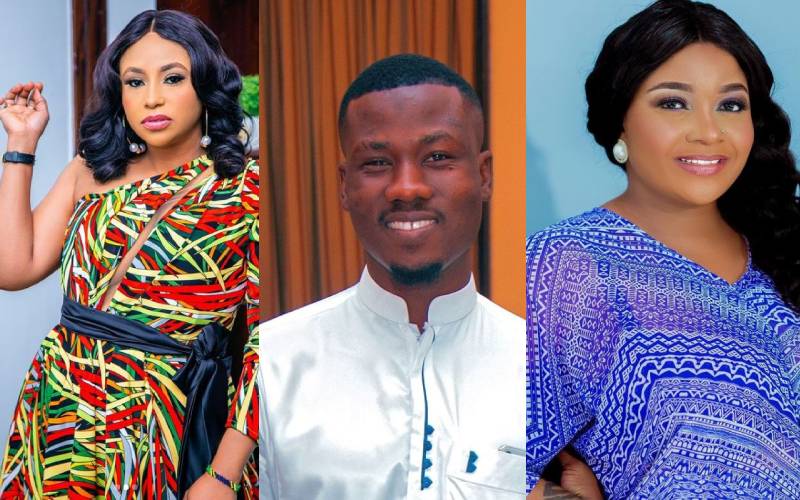 Esma Khan, Bongo singer Diamond Platnumz's elder sister, has come out to set the record straight regarding a rumor doing rounds on social media. For some time now, a section of her fans has been insinuating that she is currently in a romantic relationship with Ashraf Uchebe, the ex-husband of Bongo actress Zena Yusuf Mohammed, alias Shilole.
Clarifying her relationship with Uchebe, Esma stated that she takes offense when people insinuate that she can have such a relationship with Uchebe. According to her, they are just close friends who hang out frequently just like normal friends do.
"Kwa kweli nawashangaa sana watu wanaosema hivyo, kwamba nina uhusiano wa kimapenzi na Uchebe, lakini wangejua ukweli wa mambo, mimi na Uchebe ni washkaji mno, kwanza sithubutu hata kidogo kufanya chochote na yeye maana ni kama kaka yangu, hebu waniache na mambo yangu mengi ya kufuatilia, (I'm really surprised people say that I have a romantic relationship with Uchebe, yet they don't know the truth of things, Uchebe and I are just very close, I can't dare to do anything with him because he is like my brother)" she said.
Esma further added that she is very close to Shilole and can never imagine being in a romantic relationship with her friend's ex-husband. She disclosed that Uchebe and her know a lot about each other, and they both know what they want in life.
"Nachefuka sana kwa hayo mambo yanaondelea, bora hata wangeniambia kitu kingine chochote na siyo hivyo, hebu waniache, (I'm very upset that these are the things that are coming up, better even they would have accused me of anything else but this one.) she added.
Further defending and clarifying their relationship, Uchebe disclosed that he was surprised by the rumors and wondered how they would benefit whoever was spreading them. He further insisted that Esma is just like his sister, adding that he also has a lot of respect for Mama Dangote, Esma's mother.
Hinting that he could be in a relationship, Uchebe said netizens should remain calm as he will soon introduce his lover to the world.
"Yaani watu ukiwa karibu na mtu, basi ni tatizo kubwa, kwa hiyo wanataka nijifungie ndani kwa sababu gani? Wanipumzishe, mpenzi wangu watamuona. (So, when you are close to people it becomes a problem. Do they want me to lock myself in? for what reason? Give me a break, I will soon introduce my lover to the world.) said Uchebe.