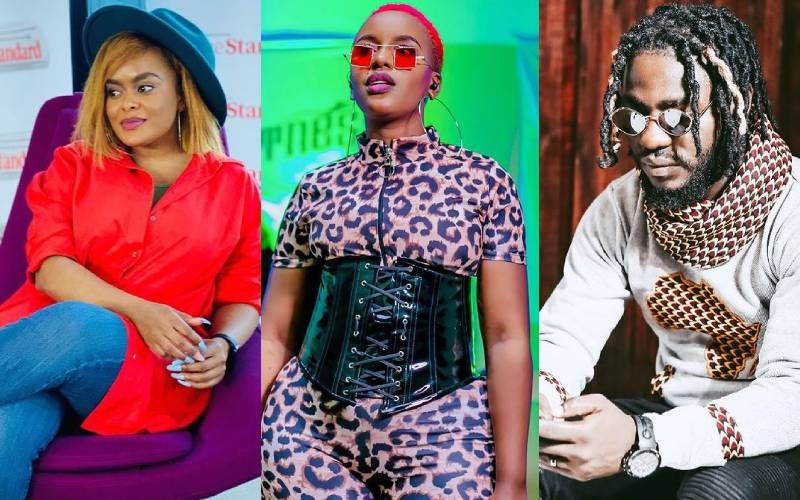 Musicians are on their toes to give us their best musical art of all times. This has been noted with the need for musicians dropping albums instead of singles in this season. Bahati has been teasing about his upcoming album, Love like This, which is yet to drop this month.
In SA, just a fortnight ago, Gigi Lamayne dropped the tracklist of her upcoming album "Mermaids and Stuff," boasting a total of 19-tracks. The album consists of impressive features from; 25K, Sho Madjozi, Nadia Nakai, Aubrey Qwana, Jackie Phamotse, Rosa Ree, and many more.
According to research done by The Standard, the best time to release an album falls in the first half of the year. We are closing in on the halfway mark of 2021 already.
According to the study, releasing an album in the first half is likely to be more successful than in the second half. The top streamed Kenyan albums on Boomplay of 2020 – Just In Love and Midnight Train – were both released in June, two days apart. The third African Popstar, the EP, was released in September.
At the beginning of the year, the market isn't as saturated as later on, and the minds of your listeners are open to new things. Think of new year resolutions that bring about positive energy and a need for music that reinforces openness to receive the same.
Here are some of the top albums released this year are in no particular order.
Nviiri- Kitenge
One artist that has been on a soaring pad musically is Nviiri. Signed under Sol generation, he released a six-track EP dubbed Kitenge that has been a success so far.
Known for consistency in writing and chucking party songs, experimentation with a video concept, and mastery in guitar performances, his EP featured Kenyan artists such as Sanaipei Tande, Khaligraph Jones, Sauti Sol, and Bensoul. 
Band BeCa- Beca Fever
Band BeCa is an all-female band of two immensely talented singers, Becky Sangolo and Carol Kamweru. As you can tell, the band's name was derived from the first two letters of the members to coin the term BeCa.
 This is their debut album produced by Bassman and Hamado on the Beat and features an all-girl cast of Femi One, Fena Gitu, Sanaipei Tande, Ssaru, Mimi Mars, and Treesha.
Femi One- Greatness
Kaka Empire signee dropped a 14-Track album that features artists; Bern Mziki, Zakah, Sanaipei Tande, Jadi, Joh Makini, Oksyde, B2C, Feffe Busi and Jay Rox. The album combines Femi One's signature punchlines, funny nuances, thought-provoking rawness with a funky new-age twist.
All her songs are a labor of love for her fans; a powerful package that is set to make history.
Guardian Angel- Thanks for Coming
Gospel artist Guardian Angel released his 1-track album inspired by the holy spirit and filled with messages of Christ from birth to death and the salvation that came thereof. It is a compilation of hope, love, joy, salvation, and gratitude.
H_art the band- Simple man
Famed boy band H_art the band has stood the test of time since 2014. Going through life from humble beginnings, hope is what helped H_art the Band up the ladder when they had nothing else to hold on to. 
This build a stepping stone in their just-released album retailing for 1000 shillings. The six-track album-themed 'Soundtracks Of Our Lives' is a story about love, resilience, following your dreams and life - the never-ending journey.
Avril- Spirit
While celebrating her 35th birthday, Avril was in a high spirit as she dropped her album dubbed spirit. The 13-track album features inspiring songs, sensual hits, dance and reggae numbers, and spiritual melodies.
It collaborates with some of Kenya's finest voices, among them Delphin Mudigi aka Savara, Mbithi, The Kamba Boy, Pryshon Kenya, and Sylvia Saru, aka Ssaru.
"The album speaks of musical growth. When I released Chokoza, I was in that space, you know, hitting clubs, drinking, and being hit on by men. That has changed. How I view things is different, and I feel I now perceive life in a deeper way," she said in an earlier interview with Standard Entertainment.