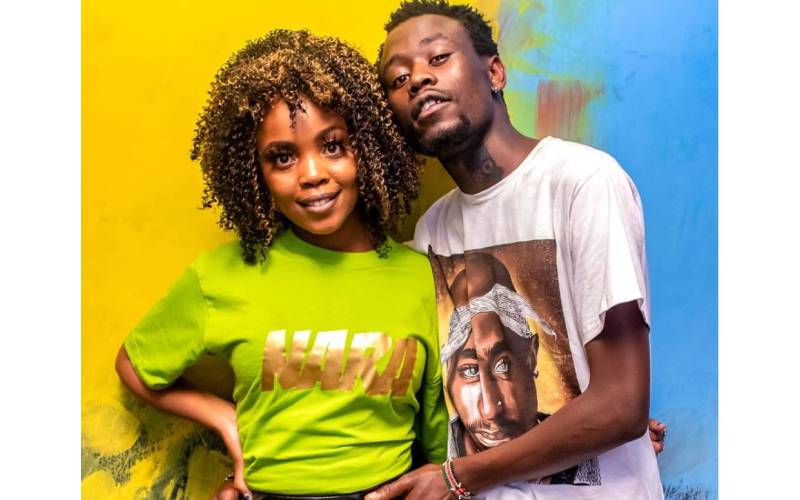 One of the popular gengetone group Sailors gang members is in pain and mourning the untimely demise of his unborn child. Alexander Ikuro, popularly known as Lexxy Young, and his girlfriend eagerly expected their bundle of joy.
The excited couple was due any time this week and was on high alert for any signs hinting at the baby's arrival.
"That day came on 4th of June and we rushed to a nearby hospital where we had booked. My wife was then admitted and I was asked to go home and come the following day, "read his revealing post on social media.
While speaking to Standard Entertainment, Lexxy alleges that his girlfriend experienced long hours of labour and had to be induced, and that's where all the trouble started.
"She was to get some injections, but I have a feeling they assigned an attachee student for the procedure, and she did it all wrong."
Lexxy later reveals that the girlfriend got into severe pain before he received the most dreadful news.
"They couldn't explain why my wife was in pain. Now the baby is gone, and nobody is assisting me."
Lexxy, who had promised to change his ways by claiming salvation, says they were excited to be first-time parents and were looking forward to it.
"I used to touch her belly and call out my baby's name and it would move excitedly. This was a grown baby. I have to seek justice because it was their negligence, and soon after realising they had killed my child, they took off. Nobody wanted to help or claim responsibility," he claimed in an echo of wails.
Lexxy says raising the issue with the medical facility has proved futile as no one took responsibility.
"I know there's nothing, not even any amount of money, that can bring my son back. I shed tears when they showed me the lifeless foetus, but with all honesty, I need help from anybody who can help me solve this and get justice. May the person responsible be brought to book. If not, let them never find peace. This one hurts so much."
Lexxy was fond of praising young kids on his social page, including fellow bandmates Miracle baby's, who wrote "cutest baby in the world."
He had vowed to give his child the life he never got.
"I just wanted to provide for my son and give him everything I never had. now the hospital's lack of professionalism has taken all that away."