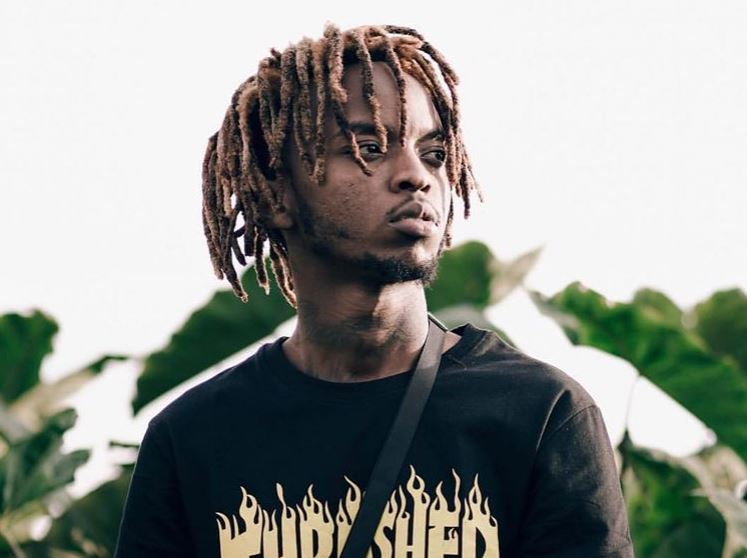 Music producer Magix Enga has finally explained his suicidal post that had many Kenyans concerned.
On June 4, Magix posted on Instagram that he was going to die, something that prompted some Kenyan celebrities to reach out to him offering to help.
"I am going to die tonight. I am going to miss everyone," read the worrying post, which has since been deleted.
In the comment section, singers such as Naiboi and King Kaka tried to reach the producer but to no avail.
"I've DM'd and called, please call or text back," wrote King Kaka.
However, on Saturday evening, Magix assured his fans he was alright and revealed his post resulted from drunkenness.
The music producer thanked those who reached out to him, adding that he was done with alcohol.
"Heey, I'm not dead. I appreciate having such caring fans and family. I just can't give up now..
"I was drunk zikanisho ni weke post ya umbwakni pombe sio supu mimi nimewacha," said Magix.
On Sunday morning, Magix posted a picture of Gilbey's Gin and warned his fans against taking alcohol and posting on social media.
"Warning! Delete your social media applications before you drink this alcohol, it comes with a spirit that can type and post anything," said Magix.
In March this year, Magix revealed he was in and out of rehab for three months after turning to drugs to help him deal with life pressures.
He even advised teenagers and upcoming musicians to keep off drugs, saying, 'it can transform you into someone you would never dream of.'
"Nimetoka rehab and this is how I deal life pressure. People today are overworked and overwhelmed and often feel like a good break or a reward is deserved. But in the end, drugs only make life stressful and many of us all too often fail to recognize this in the moment," said Magix.