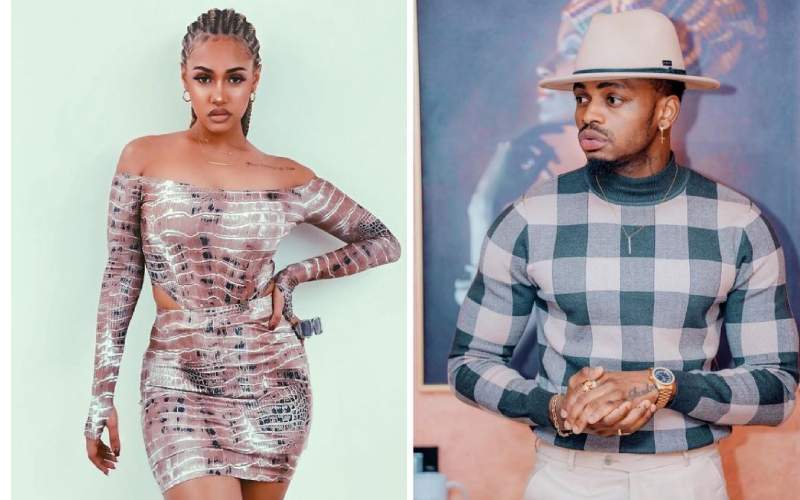 Curious netizens are guessing what might have happened between Bongo star Diamond Platnumz and his Kenyan baby mama Tanasha Donna after she deleted all his existing pictures from their son's social media page.
A scan through Naseeb Junior's Instagram page shows no trace of Diamond, with pictures taken during their first get-together all deleted.
However, this is not the first time Tanasha has made such drastic changes to her son's online platform. A few months after their much-publicized split, the Complicationship singer unfollowed Diamond and changed Naseeb's bio to read 'Tanasha's son'. This is after she unfollowed everyone related to Diamond in any way.
Even though willing to co-parent, Tanasha had previously maintained that she wanted nothing to do with the singer and refused to accompany her son to see his father.
"Couples break up…. I'm definitely not the first to break up but together we are raising our son and we are in good terms. We are just okay. About taking our son to see him in Tanzania, no way. The baby can go with his nanny, but as for me, I will remain here in Kenya because I still have so much work to do," she said.
However, with time, the former radio presenter and Diamond put their differences aside for their child's sake and agreed to meet.
Relationship reignited?
During her visit to Tanzania with her son, Tanasha was seen cozy with her baby daddy on several occasions.
Although their fans were excited by the idea of them getting back together, Tanasha clarified that they were not dating.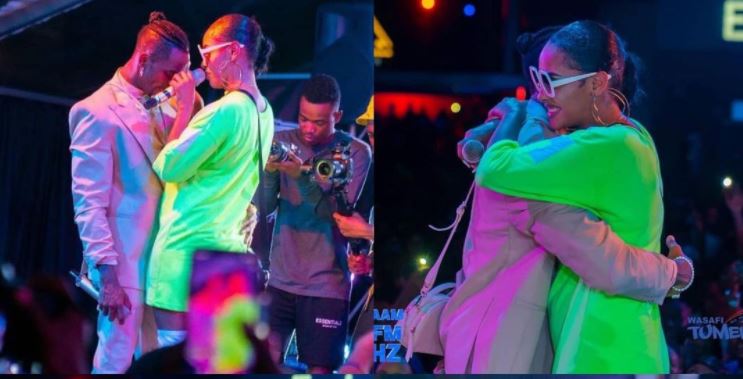 This is after a video of Tanasha leaning in to kiss Diamond and him dodging went viral.
"Eti alikunyima kiss, Acheni kukuza mambo wakati tunamacho na tunaona. Sisi wakenya mbona tunachukiana hivi aki? U can see clearly kwamba hakutaka kumkiss alitaka kumwambia kitu, na Mondi kageuka haraka hakumuona. Neva mind them, wanakuonea wivu tu," said one of Tanasha's fans.
In response, Tanasha said, "@tilesmombasa_ It is what it is. Let them have fun recreating the whole scenario." However, she did not confirm nor deny if she was indeed reaching out for a kiss.
During their earlier stages of dating, Diamond had made up his mind to marry Tanasha, describing her as wife material.
"Tanasha is the only lady who showed me some seriousness on the (marriage) idea, and I now officially announce that I am marrying her. She got all the qualities of a woman any man would wish to marry. Many of us men only focus on the physical attractiveness of a woman, body shape among other things, which she got as well, but what convinced me more and attracted me is her good manners," he said.
However, their dream to get married was cut short, with Diamond explaining their reason for breaking up as irreconcilable differences.
"To be really honest, Tanasha and I broke up because of things that are beyond our control. So we searched our hearts and decided to give each other space. So we spoke and decided to peacefully go our separate ways," he said.