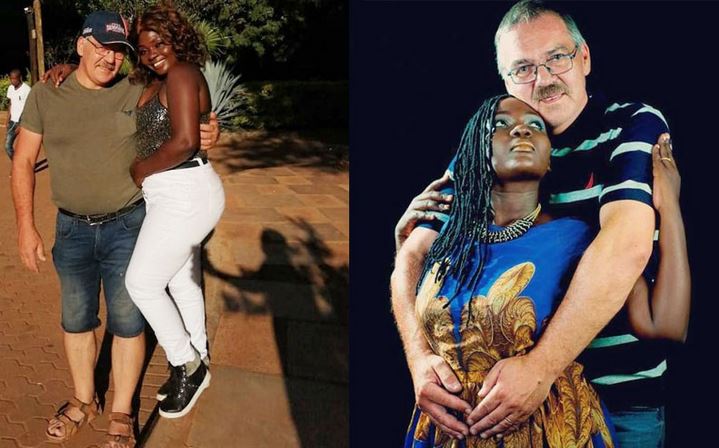 Weeks after packing her bags to go look for her husband Henning Nielsen, singer Nyota Ndogo seems to have given up on love.
In her latest post, the Watu na viatu hitmaker admitted she's slowly coming to terms with the harsh reality that her husband is not coming back.
Despite the heartbreak, the coast-based singer said she was getting used to the pain and accepting the fate of being single again.
"I think nimeanza kuzoea maumivu. Yani namaanisha nikama nimeanza kukubali vile. But siko sure but naona kama na endelea vizuri," posted Nyota Ndogo on her Instagram page.
On May 22, the singer told her fans that she would go look for her husband, who went silent in April. In her message, Nyota jokingly promised to let her fans know if her husband chased her away.
"Asipokuja mfate. Nikifukuzwa pia ntawaambia," she said.
Justifying her decision to pack her bags and begin searching for her husband, the 40-year-old singer said that once you have tasted true love, it is not easy to just let go. According to her, it is not just about money or wealth, but the thought of losing her true love forever.
"Wengi wenu hata hamujawai kupendwa mumezoea kudanganywa siku mbili na kipande mumewachwa. Ikiwa ushawai kupendwa Na penzi likakuingia vizuri uwezi kuongea utombo WA ukiachwa achika oh umefata Mali oh sijui move on yani munaongea kujifuraisha nyinyi wenyewe. Anyway mjinga atabaki kua mjinga," said Nyota.
Speaking to Standard Entertainment, Nyota confessed that all was not well in her marriage following an April's fools prank that went south. It began when the mother of two pranked her Danish husband that they were expecting a baby.
Nyota revealed that her husband was agitated by the pregnancy prank because they had not agreed on having children. According to the singer, Nielsen did not want to have children since he felt that her two children and his own three children were enough.
"We talked about having children, he said we have five of them, we don't need another one. By five children, he meant my daughter and son, and his own three children," she said.
Related Topics