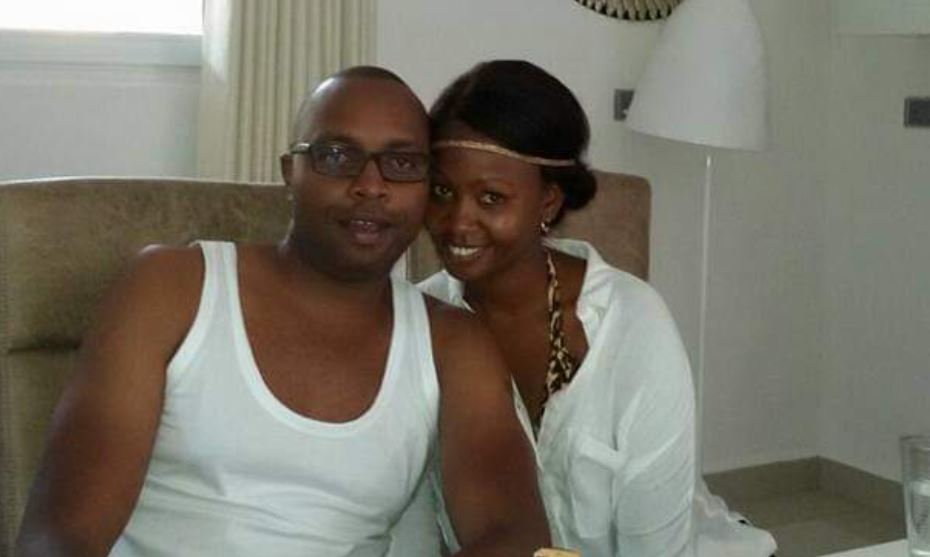 Catherine Wambua Soi is in mourning following the sudden death of her husband, veteran sports journalist Robert Soi.
Through her Twitter handle, the Nairobi-based Al-Jazeera correspondent posted an emotional message saying she was totally heartbroken by her husband's demise.
Describing her hubby as 'My Robs', Catherine said she was grateful to God for the time he spent with Robert, adding that she always had his back.
"My heart is broken into a million pieces. He was always our Roberto. Will forever be my Robs. My person has gone and I thank God he went knowing I've always had his back no matter what. Rest with the angels baby, say hi to our dads. I'll see you there," said Catherine.
The former KTN sports editor and CGTN presenter died on Wednesday, May 26, aged 45.
Robert was admitted to the hospital on May 20 for surgery to remove a blood clot in his brain that developed after a fall.
Following his death, tributes poured in from the media fraternity, his audience and friends.
Veteran Sports Journalist Robert Soi has passed away in hospital. This is devastating! I have so much love and respect for this man! So humble and gracious! Rest in Peace Soi ???????? pic.twitter.com/OGnPcEFw7V

— Carol Radull (@CarolRadull) May 26, 2021
Rest in peace Robert Soi. He was that cool, quiet, confident chap in the Standard Group newsroom. May the good Lord comfort Catherine and the entire Soi's family. May he rest in sporting peace. pic.twitter.com/3B72jIhU8L — Boniface Mwangi (@bonifacemwangi) May 26, 2021
So devastating to learn of the passing of A Great Journalist Robert Soi. ???? — Betty Kyallo (@BettyMKyallo) May 26, 2021
Pole Sana Cate. Our deepest condolences. Robert made me feel welcome on my first day in the newsroom. He was truly a good man. Poleni sana. Rest well Roberto. — John-Allan Namu (@johnallannamu) May 27, 2021
Saddened to recieve news on the passing of Robert Soi. A great colleague and comrade in the sports sector has left us. Robert played an instrumental role in supporting Super 8 grassroots football & we shall forever be grateful. My heartfelt condolences to family and friends. pic.twitter.com/6wn7asW6dS — Hussein Mohammed (@husseinmoha) May 26, 2021
Saddened to recieve news on the passing of Robert Soi. A great colleague and comrade in the sports sector has left us. Robert played an instrumental role in supporting Super 8 grassroots football & we shall forever be grateful. My heartfelt condolences to family and friends. pic.twitter.com/6wn7asW6dS — Hussein Mohammed (@husseinmoha) May 26, 2021
RIP Robert Soi former KTN sports presenter. Once shared a drink with him years ago. Quite friendly, we bumped into eachother and hugged like old buddies, yet that was the first time we met. Pole sana @C_SOI. Genuinely sad to have learnt about Robert`s demise. Godspeed ???? pic.twitter.com/U7xPJfbqgA — Tiras Waiyaki Thuku (@TTWaiyaki) May 26, 2021
My heart felt condolences to the family & friends of sports journalist Robert Soi. Rest In Peace ???? — Churchill (@MwalimChurchill) May 26, 2021