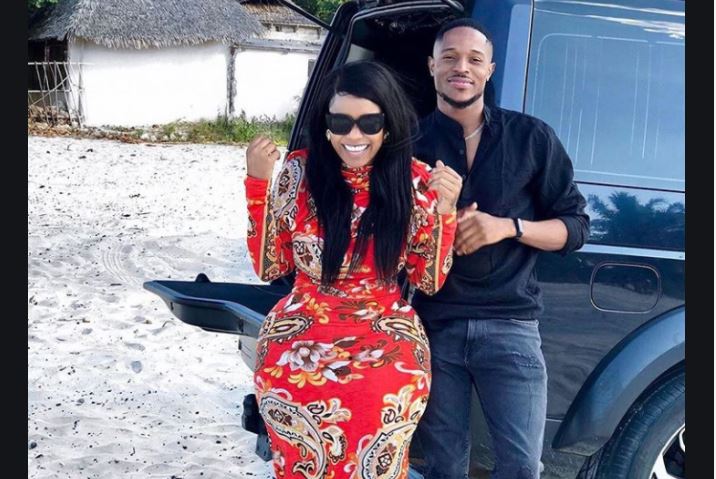 Vera Sidika's Tanzanian ex-boyfriend, Jimmy Chansa, has opened up on his feelings toward her while dating.
During a recent interview with Tanzania's Simulizi na Sauti, the medical practitioner admitted that he was deeply in love with Vera during their dating days.
In his words, the Vera Sidika Beauty Parlour founder was authentic with a loving personality despite her celebrity status.
"It was love, just like any other relationship. The person I was with was a socialite already, and that's why our relationship was public. Social media pressure was normal but what made me stick with her was her good and loving personality. She is smart. I do not regret. It was good as it lasted."
"Once you are a socialite, social media is your business but she is real; she doesn't fake anything. I'm proud of that. I am happy if she is happy," he said.
Vera Sidika is, however, of the contrary opinion when it comes to her ex. Opening up on her relationship in a past Question and Answer session on her Instagram, Vera admitted that she wished she broke up with him earlier.
"Why did you break up with Jimmy?" posed one of her fans, to which she responded, saying, "So so many valid reasons. Should have done it sooner than I actually did."
The curvy socialite has since moved on with famous singer Brown Mauzo, but many fans feel he is not her fit. However, according to Vera Sidika, critics can continue yapping as she has found the love of her life and is extremely happy.  
Why did she choose him, you wonder? "It is the unique features, character, and personality that make us date one person out of the 1 million options that could be," she said.
Touching a little on her marriage, Vera revealed that she enjoyed the experience and wished she had settled down sooner.
"Honestly it's good. Never thought it could be. I used to be against marriage in the past, but I think you just need to do it with the right person. When y'all are so free, open and best of friends, it's pure bliss," she said.
Pregnancy
Judging from the loose-fitting clothes she wore and how laid back she became, some netizens were convinced she was pregnant. To prove she wasn't, Vera hoped onto her Instagram as soon as she got wind of the rumours to flaunt her wasp waist.  
"Those who caught the IG live, well and good, those who didn't pole, my speaker is faulty couldn't stay on live for long, was only showing my tummy. Hope all of you have facts now. There is no pregnancy anywhere. The day I get pregnant I will personally announce it here myself and post 1 million pictures. Why should I hide just because I'm pregnant?" she wrote.
"I've never been pregnant in my life before. And my mum would never let that happen. Ati I live my life and leave the child with her. Why? Yet I have a house and can get up to 10 nannies if I like. There is no shame in children," Vera added.