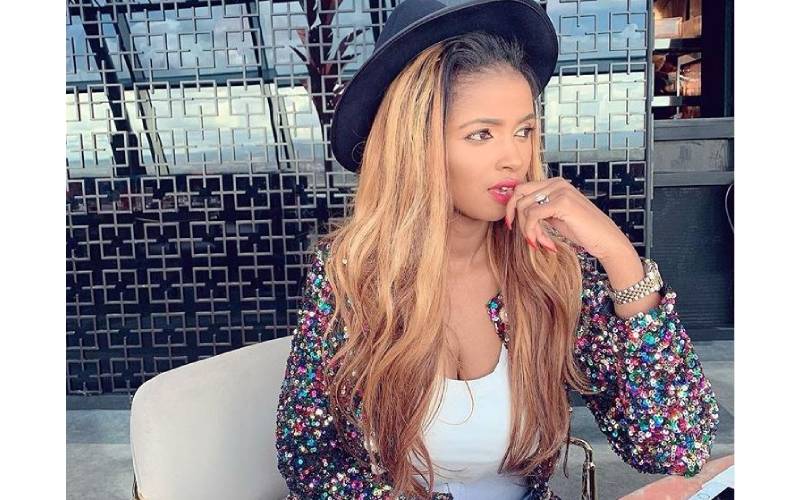 Nero CEO Anerlisa Muigai has admitted that she sometimes creates stories to mislead people who pester her. Taking to Instagram stories, the Keroche Heiress confessed that most people know very little about her.
According to Anerlisa, she is the kind of person who would tell two friends' different stories to know who's the mouthy one when the story ends up leaking.
"I am also the same person who creates stories to make you think like you know me but actually, nobody knows me," she wrote.
Her confession comes barely a month after word went out that she divorced Bongoflava singer Bernard Paul Mnyan'anga better known by his stage name Ben Pol. A while back, Anerlisa hinted that she might have signed divorce papers nullifying her marriage.
In a post via Insta-stories, Anerlisa clarified that she wouldn't want to be associated with anyone as she is now focused on building and advancing her career.
"I would like to make it clear that I signed Whatever was needed to be signed and I do not wish to be associated with anyone. My focus right now is Career and My peace," she wrote.
In a statement, just before Anerlisa's remarks, the Moyo mashine hitmaker stated he was in the process of divorcing Anerlisa, barely two years after tying the knot.
"At this time, Ben Pol would like to confirm that his divorce proceedings are in progress at the primary court but have not yet been finalized," read a statement by his management.
The 31-year-old singer added that he would not give further details about what led to him filing for the divorce, terming the issue a 'private matter'.
"These proceedings are a very private matter and he will not discuss any details out of respect for all parties involved. He kindly asks that space and privacy be given to him and his family during these challenging times," the statement continued.
Reacting to how some people had perceived her alleged divorce, Anerlisa confirmed that she was not looking for a partner through her Instagram stories.
"The amount of people always ready to take over somebody else's position is the reason why most relationships fail. If you go through my DM, you would think I had a contest for looking for a partner," she posted.