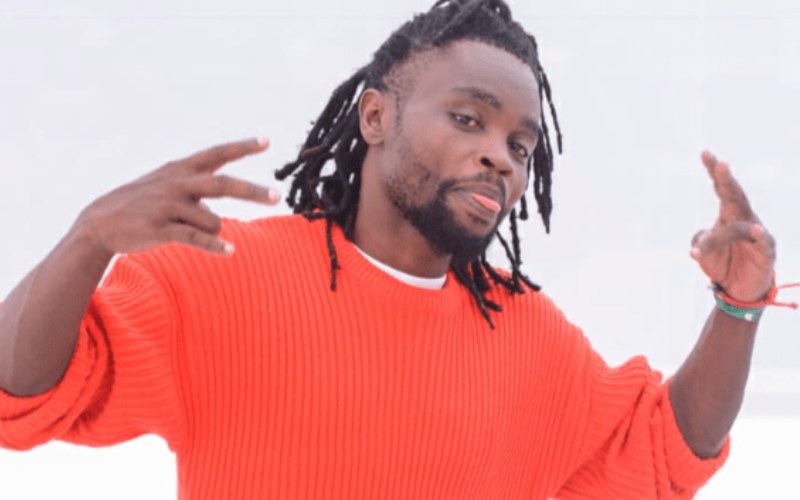 There has been a buzz on Nixon Wesonga aka Visita and his health status after he made a financial appeal to well-wishers saying he needed to settle medical bills and offset other financial burdens.
And now, we can confirm that Visita has been facing financial woes that saw his house get locked three months ago. He took his children back to the village before finding refuge at DJ Lebbz's Mirema-based studio, Nairobi, where he has been living together with his wife.
"Just as people know, I was in Grandpa Records. I left and that is where things started going downhill for me. To cut the long story short on how I got to this state, I can say I had so many responsibilities with little to no finances and eventually life caught up with me, pushing me into debt.
"DJ Lebbz and I come from way back. We have worked on a few projects together.  So when I started having issues he noticed and welcomed me to stay in his studio. I took my kids to the village and stayed there (at his studio) with my wife as we tried to sort the situation," he said.
Ailment and financial help plea
A few weeks after moving to the studio, Visita says he fell ill and was rushed to hospital. He says it is during his treatment session that one of his friends posted a picture of him asking for financial help. Because he had no finances, he says he was discharged the same day.
"I couldn't breathe well, I even thought maybe it was Corona but luckily it wasn't. They took me to Neema hospital, Kasarani, and the doctor told me it was just a stiff neck. He gave me painkillers and told me to go back later in case there was no improvement. The medi did not help me so I went back after three days and began physiotherapy.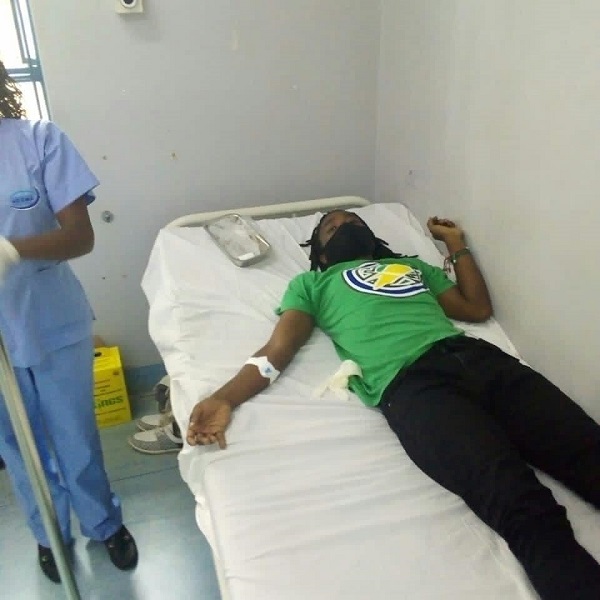 "Surprisingly when I went back they did a scan and found that I had a bone protruding around my neck that was causing that pain. They did something and managed to get the bone back to its place but somehow I'm still feeling pain. I didn't stay long in hospital because I didn't have any money. I kept going back and forth and that's when Lebbz decided to open a group to help me raise funds.
"The issue was actually not about the hospital bills; the issue was the rent arrears…because I didn't have the money to clear it. That was the main thing. The reason they opened the group was to address the rent arrears. At no point was I ever admitted because like I mentioned I never had any money so I went for treatment and came back to the studio," he explained.
A couple of weeks ago, a video of Visita appealing for help surfaced on the internet and at the time he revealed that he had received Sh12,000 from well-wishers.
After Visita's story went viral, thousands of Kenyans came to his aid through donations which he later used to clear his debts. He thanked female rapper Fena Gitu and Mwende Macharia for standing with him financially not forgetting DJ Lebbz and Pizo Dizo.