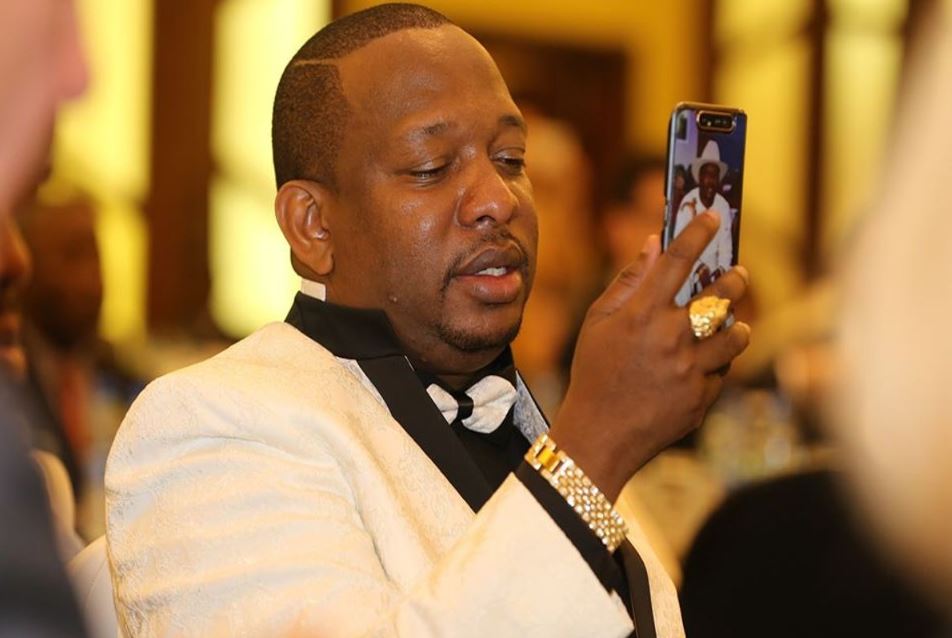 Former Nairobi Governor Mike Mbuvi Sonko has once again touched the hearts of many Kenyans following his kind gesture towards a schoolgirl.
Through his social media, the former governor narrated how he met a schoolgirl sleeping on a bench at a Highway hotel as she lacked transport to school.
In the video he shared, Sonko approached the girl and asked why she was sleeping on the bench with her school uniform.
"While on our way back to Nairobi, I stopped for a short call and was very much touched to find a schoolgirl sleeping on the bench at a highway hotel coz there was no means of transport," wrote Sonko.
Students your parents sacrifice alot to make you study, some of you undergo very difficult situations in the process of learning. pic.twitter.com/HUrnyNBFAf — Mike Sonko (@MikeSonko) May 9, 2021
After a short conversation, Sonko asked the schoolgirl to accompany her to a nearby store, where he purchased a few items for her.
To ensure she was safe, Sonko approached the hotel's management and arranged for the schoolgirl a place to spend the night as she prepared to leave for school the following morning.
The former governor even handed the girl Sh10,000 meant for her pocket money and acknowledged the struggles parents go through to put their children through school.
"Students, your parents sacrifice a lot to make you study, some of you undergo very difficult situations in the process of learning," added Sonko.
Following his kind gesture towards the schoolgirl, several Kenyans commented on his posts and appreciated him for helping those in need.
Peter Chimba on Twitter said, "All those families you have helped it will never be in vain..May God always bless you more..You have helped more families than mbari ya kimendero combined."
Hillary Metet on Facebook commented, "God bless you Governor sonko. Kenyans are currently passing their most trying times. Let's keep our hands together and support those vulnerable."
His sentiments were echoed by Moses Choge who said, "The generous man God bless you sir, blessed are the hands who give to support the less fortunate for they will see heaven."
Joseph Ndichu added saying, "If only we had more leaders like u in kenya,this country would be a better place to live, continue with the same heart,itakupeleka far beyond your imagination sir."
"A good heart and helping hands eventually god will put you where you deserve Sonko may god bless you and open your ways," said Fredrick Amukhuma.