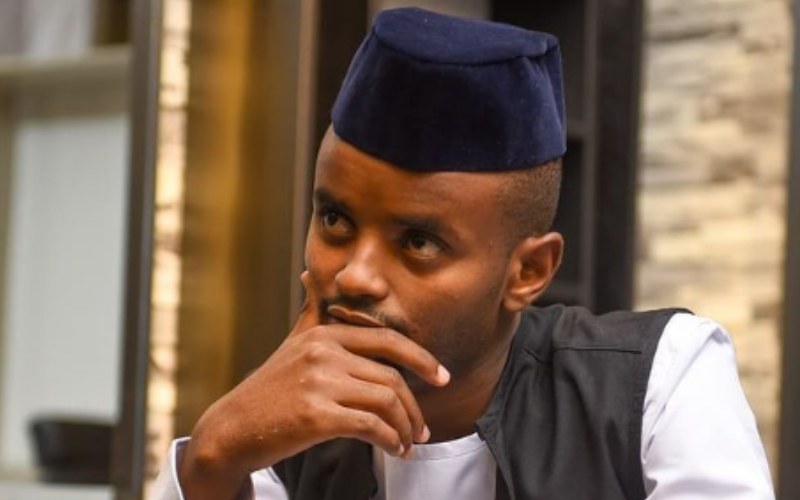 YouTuber Kabi WaJesus has confirmed that he is the biological father of baby Abby after a paternity test.
Through a statement on his Instagram, Kabi stated that he sired baby Abby in 2013 before he was born again and married to Milly WaJesus.
"I wish to confirm that yesterday paternity results were issued that confirmed that I am the biological father of the child. The results confirm that, in 2013 (which was before I got born again and married), I sired Abby," read the statement in part.
Following the paternity test, Kabi stated that he would reach out to Abby's mother to discuss her welfare and future plans.
"Now with the paternity results out, it is a relief as we can now chat the way forward together with the mother for the welfare of our child. I am immediately reaching out to her so that we can discuss and agree on her future," he added.
Kabi also apologized for publicly denying Abby in the past when photos of him with the baby went viral. Netizens alleged that the baby was his due to their striking resemblance.
"I know this news comes as a shock to many of you who follow and watch us. I also know that my public comments about this matter gave a false impression which I deeply regret," Kabi added.
ALSO READ: Kabi WaJesus sets record straight, denies neglecting child
Denying Baby Abby
In a video, Kabi together with his wife Milly expressed displeasure at how netizens were quick to draw conclusions and clarified that the baby in the photo was his niece.
Kabi even revealed that he received a letter from an unnamed individual purporting to be a lawyer demanding that he pays Sh181,895 in child support.
"There has been a rumour doing rounds that I have a kid, a baby called Abby... Around date five, I got a letter, purportedly from a lawyer, that I need to pay child support amounting to Sh181, 895. I immediately thought it was a joke, so I called my lawyer and shared the letter with him. He checked the lawyer's name and firm on the LSK database, and they do not exist. He told me someone was just trying to blackmail me. So, I ignored and moved on," he explained.
The father of one stated that the woman alleged to be his ex-wife (Mama Abby) was actually his cousin.
Also read: I love my cousin more than my husband
"The lady you see in this picture is my cousin, and the baby we took this picture with is called Abby – she is my niece. How can someone say you are the father of your cousin's child?" He posed.
Kabi even questioned the lengths people went to extort his family and dragging an innocent child through it.
"Then another photo surfaced of my cousin, and in the photo, I captioned, "Just got her home" on my Instagram page. These two are now being used, just because I posted their photos online. Why would someone want to put an innocent child in such light? It's so unfortunate that we had to drag this child and my family through this," lamented Kabi.
Related Topics