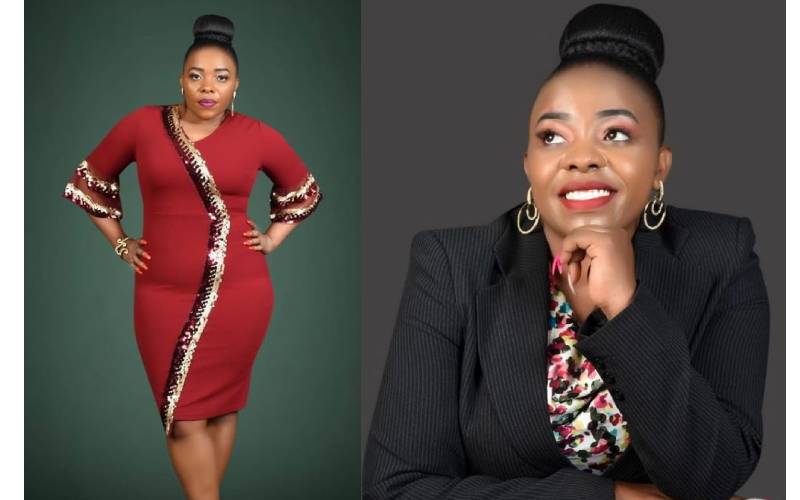 Gospel singer Justina Syokau, famous for her hit song 'Twendy Twendy', is appealing for financial help from Kenyans after she went broke following an illness. 
In a series of posts on Facebook, Justina said she fell ill at the beginning of 2021 after receiving a wrong medical prescription that resulted in skin disease. 
Opening up on her journey on YouTube, the singer said she went to hospital where she was diagnosed with dermatophytes, a common fungal infection of the hair, skin, and nails.
However, her prescribed drugs did not work, forcing her to seek treatment from another hospital. Justina said she was later diagnosed with eczema, but the treatment did not work as well.
Despite her illness, the 'Twendy Twendy' hit maker said some people broke her heart through the negative messages they wrote on social media. She added that some went as far as saying she was bewitched and advised her to apply  pig's fat.
"Being a Christian, I did not take that route and instead went to a third hospital and was diagnosed with liver cirrhosis," said Justina.
Following the two misdiagnoses, Justina said her liver got severely damaged, leaving her hospitalised for a week. To cater to the expensive medication, the singer says she sold her clothes, shoes and household items.
"I was broke, and I told my househelp to sell household items so we can raise funds. I sold my clothes and shoes to offset the hospital bill," she added.
Failed marriage
In 2012, the Machakos-born singer walked down the aisle in a colourful wedding ceremony. Things went smoothly during their honeymoon, but her hopes were soon dashed.
According to Justina, her marriage took a downward spiral soon after the wedding, with accusations of physical and verbal abuse.
 Laying the blame squarely on her in-laws, whom they were living with, she accused them of making their marital life difficult.
"I met a tall, handsome man who married me, but I did not know he would be the cause of my sorrow. My mother-in-law interfered with our marriage, and since he listened to her more, I was thrown out a week after delivery," said Justina.
Having no one to turn to, she said she slept on the streets with her baby for two months.
Speaking to BBC, Justina said despite living in fear of being assaulted, she opted to stay put, hoping that her husband would change one day.
"Sometimes, my husband would travel for several days without informing me where he was. He used to leave me without money or food. Shockingly, he was listening to his mother more than me; I had no voice in my marriage."