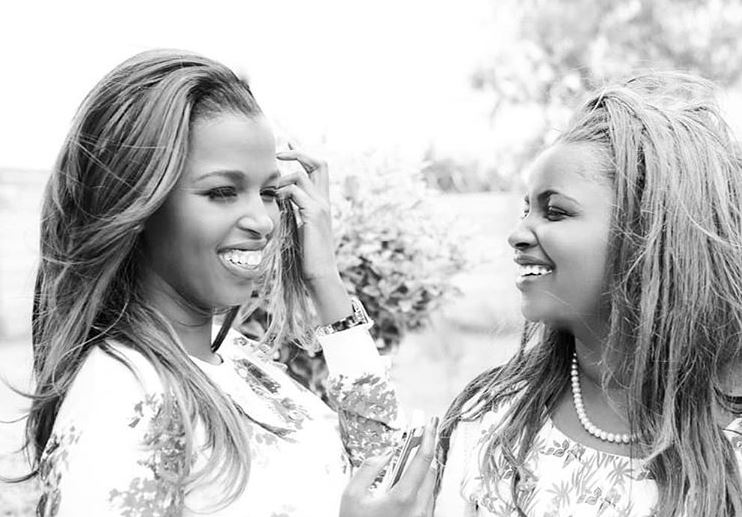 It's been exactly one year since the passing of Tecra Muigai, daughter of Keroche Breweries chairman Joseph Karanja and CEO Tabitha Karanja.
Honoring her sister's death, Nero water CEO Anerlisa Muigai posted a video on her Instagram page and asked her fans to join her in remembering Tecra. 
"Last Year a Day Like Today, My Sister Took Her Last Breathe. Please Let's Send Tecra Some Good Energy By Commenting With Any Of These Emojis. May You Continue Resting In Peace My Dear Sister. I Miss You Very Much, "Anerlisa captioned the video.
Tecra Muigai died on May 2, 2020, after succumbing to head injuries from falling down a flight of stairs. Two days after her death, her lover, identified as Omar, was arrested and detained for 21 days. He was arrested and released just before he could take a plea. The 54-year-old man was released after the DPP applied to terminate the case.
 "While we mourn the loss of a remarkable young lady, we also celebrate her life and hope that it serves as an example to young people around the world to work hard to make their dreams come true," read a statement by Keroche breweries. 
The news of Tecra's death disturbed her sister Anerlisa who took to social media to mourn her several times.
Tecra's private life
Speaking previously about her sister, Anerlisa Muigai sought to explain why she did not share Tecra's photos on social media. 
Anerlisa stated that Tecra hated being in the limelight and went to great lengths to avoid it.
"My sister is so cold towards me. When we walk together then she sees a lot of people, she always leaves me like somebody she doesn't know. (That is always embarrassing to me btw).
"She also introduces me as her friend lol, the worst is when she denies me. She just hates the spotlight and that is why I don't post her on my page even if it's a family photo," wrote Anerlisa.