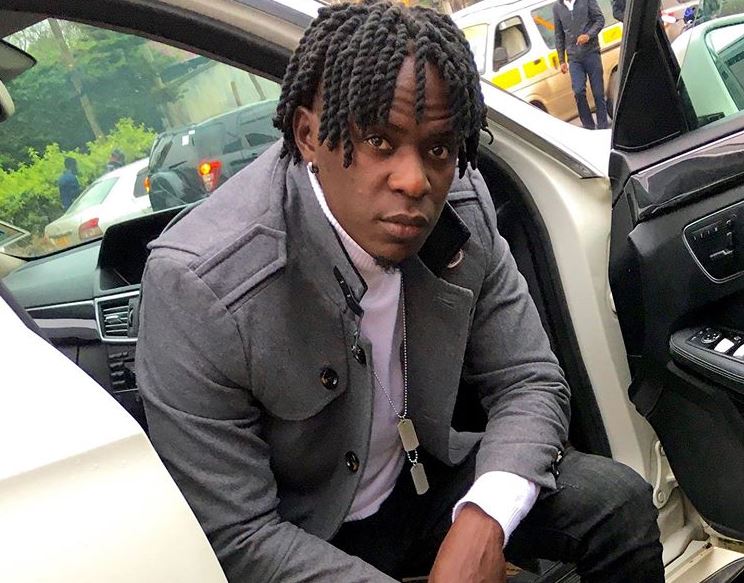 Singer Willy Paul has advised Kenya artistes to stop comparing themselves to Tanzanian celebrities by breaking their set musical records.
This is after a fan suggested that Mejja, Nyashinski, Otile Brown, Willy Paul, Khaligraph, and Bahati should work on a project together to try and set a new record.  
"We have no choice but to have Mejja, Nyashinski, Otile Brown, Willy Paul, Khaligraph, and Bahati in the same booth to release a killer song that will break these Tanzanian YouTube records," wrote the user.
In response, Willy Paul condemned netizens who compared their favourite artistes to Tanzanians instead of supporting them.
Addressing his fellow artistes, the Jigi Jigi singer advised them to move at their own pace and avoid being driven by societal pressure.
"I see how people are making fun of their own. So sad ????, but this is Kenya, so you have to get used to this behaviour. Run at your own pace, don't do something because someone else has done it. You will break. As an artist do not ever feel pressured by such things. Yes, work hard but don't torture yourself with other things.
"These are the things that have pushed our artistes to focus on views because of the pressure fans are putting on them. Don't make fun of your own! We work so hard to keep you entertained. You know God is an unpredictable God, you might find that those people who are looking down on you will one day beg to greet you with respect. Even you who is sitting at home and is looking down on us, one day you will greet is with respect," he wrote.
According to rapper Noti Flow, the problem lies with Kenyan artistes who prefer working alone and often refuse to collaborate on any project. Because of this, Noti explained that Tanzanian and Nigerian music would continue to top musical ranks.
"And the way they dismiss you when it comes to collabo's as If they have made it. Don't they know that unity is strength? Tanzania and Nigeria will keep leading musically if we don't wake up," she wrote.
Reason for low views
In his opinion, comedian DJ Shiti explained that Kenyan music has more meaning and lasts longer than Tanzanian music, which is often hyped for two weeks before it's forgotten.
According to the comedian, views for Kenyan songs are collected over time, whereas those of Tanzania are instant. The funnyman attributed this to the busy life of Kenyan citizens who have limited time to be online.
"Kenyan music is music that stays for a long time. It's not like those others that stay for two weeks coupled with clout. Also, Kenyans are very mischievous and busy so if your content gets over 100k views, just thank God. Not to forget that in Kenya, we focus on many other things when we are online, from politics, economy matter, you name it. In Tanzania, it is only entertainment so respect Kenyan artists," he wrote.