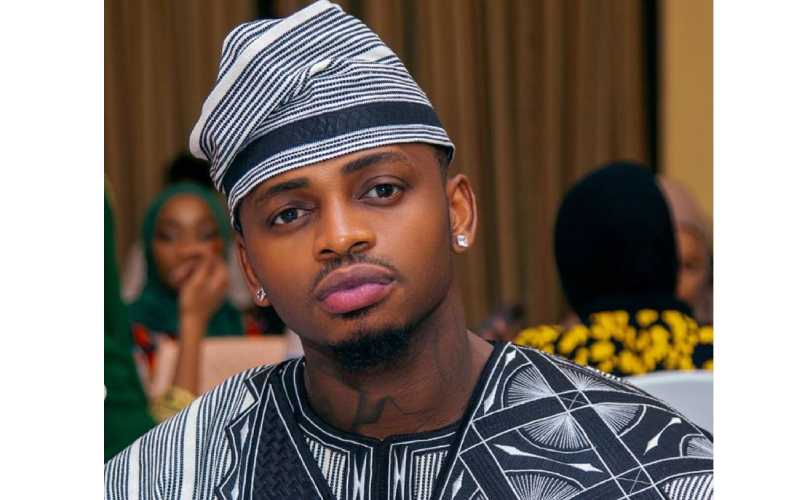 Tanzanian singer Diamond Platinumz has revealed that he made over Sh4 million from YouTube after his hit song video 'Waah' featuring his Congolese singer Koffi Olomide hit 39million views. Through a social media post, the father of four revealed that the song has over 60 million views so far after it was uploaded on the streaming platform in November 2020.
"Wimbo wa #Waah ulipofikisha views milion 39,358,770 ulitengeneza Euros 32,266.53 sawa na shilingi milioni 89,869,867.07. Hivyo unaposikia neno views, si ujivuni tu wa watu kutazama wimbo au content… Ni distribution sales, mauzo kwa njia ya watu kutazama," he wrote.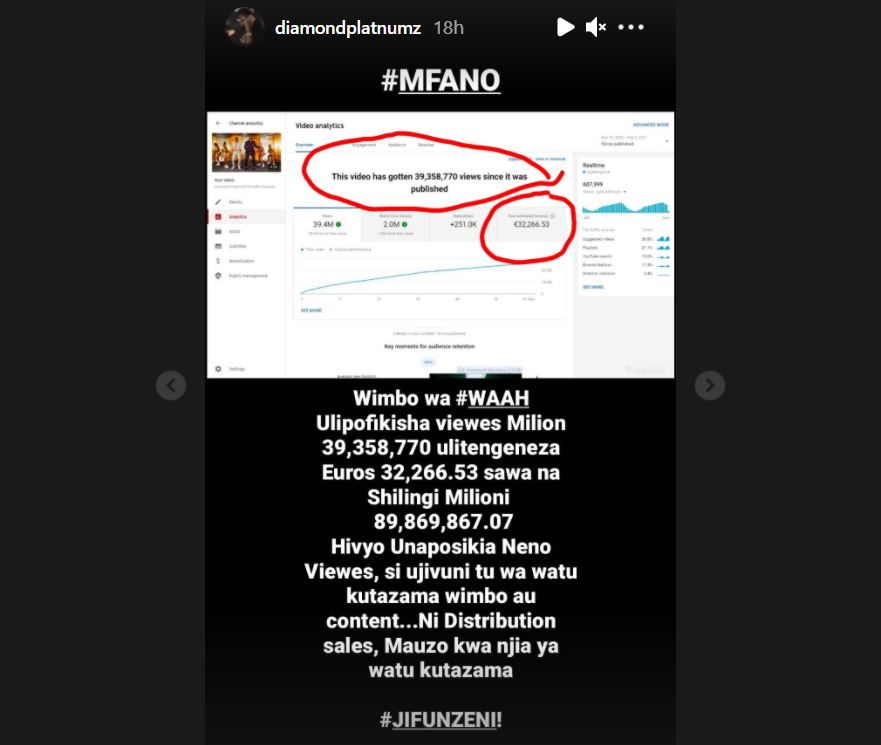 Diamond also educated his fans that not every song with similar views can make the same amount of money. He says it also depends on which countries have watched the song. He further urged those who look up to him to strive to be strategic while promoting their crafts.
"Not every song with the same number of views can generate that much income. It depends on who and from where the fans will be watching it from. There are some countries where the views don't earn much income. Developed countries are the best countries to source views from," he explained.
Born Naseeb Abdul, Diamond Platnumz had earlier revealed his experience while shooting the music video for the song.
According to him, the video shoot was not as seamless as it appears. He admitted that he faced a lot of challenges but managed to get things done. He specifically appreciated Koffi Olomide his dedication and immense talent. 
"I respect Koffi Olomide so much because he is a legend, and he knows how this game goes. I may have made hits but he remains the king especially in this kind of music. It was very difficult to shoot the video. We dressed a lot. I was going through a hard time. You were giving me a hard time," he said.
He revealed that he chose to shoot the video in Tanzania as it was cost-effective compared to traveling to other regions. He added that to manage his expenses, he invited Koffi to Tanzania.
"The reason why I had him come to Tanzania was that it was cheaper to have him here than me travelling to Congo with the band, dancers and crew which would have been so expensive," he added.
Diamond continues to arguably be one of the most influential artists across East Africa. His YouTube channel at the moment has a subscription of over 5 million people.