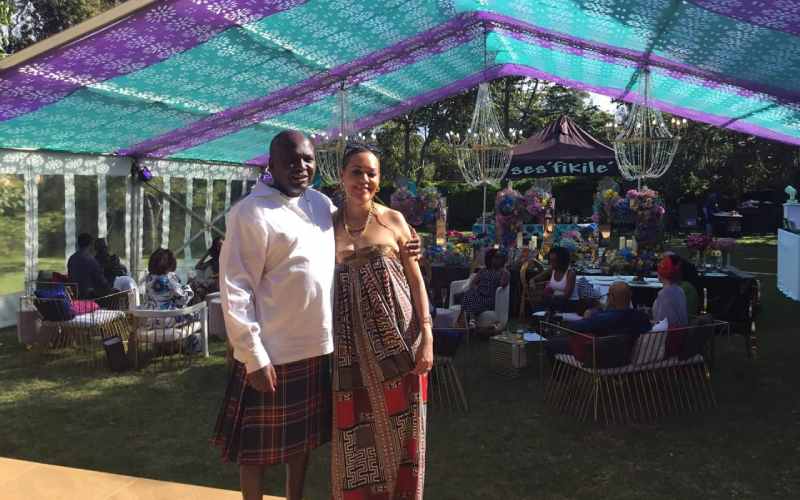 Flamboyant city lawyer Donald Kipkorir lit up the internet after he shared photos in which he wore a kilt. The knee-length skirt is traditionally and commonly worn by men of Scottish descent. Many netizens were thrown off to thinking he wore a feminine outfit, with some questioning him.
"And you deemed it fit to wear a skirt?" "That cultural appropriation is a no no. If it was a poor man in your outfit, he would be a trending meme, Money is good," posted another.
The city lawyer was hosting close friends to a birthday celebration for the newly appointed Ambassador to South Korea, Amb Mwende Mwinzi.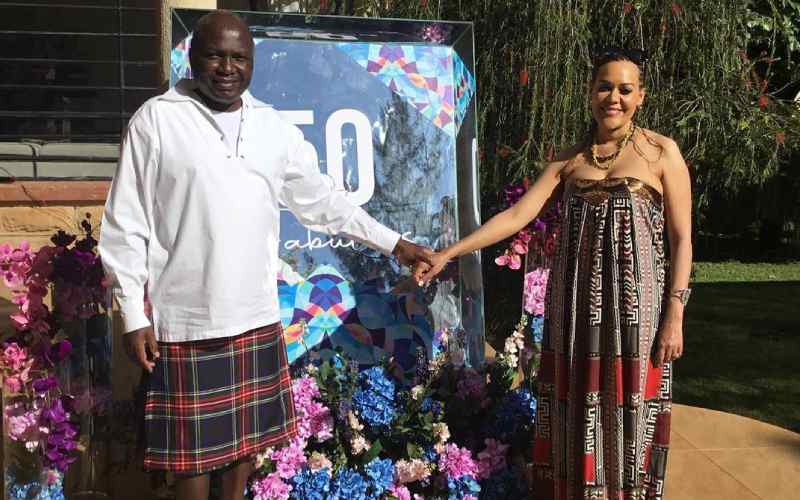 "Amb. Mwinzi flew back to Kenya just to celebrate her birthday and I had the privilege of hosting her," Donald noted. Donald however responded by tagging his roots and likening them to Scottish culture. "A Marakwet scot. My rural villages are as beautiful as Scotland," he explained.
Before assuming her tenure in representing Kenya to the Asian country in February this year, Amb Mwinzi was caught up in a two-year tussle after her Presidential appointment that had barred her from serving her role because of a disputed dual citizenship wrangle. She was turning 50.
Lawyer Kipkorir is widely known for his posts on social media that come with either controversy or flamboyance. Known to like the finer things in life, the city lawyer gave his followers a taste of his flair when he flew in his Italian designer suit to tailor-make his custom suits.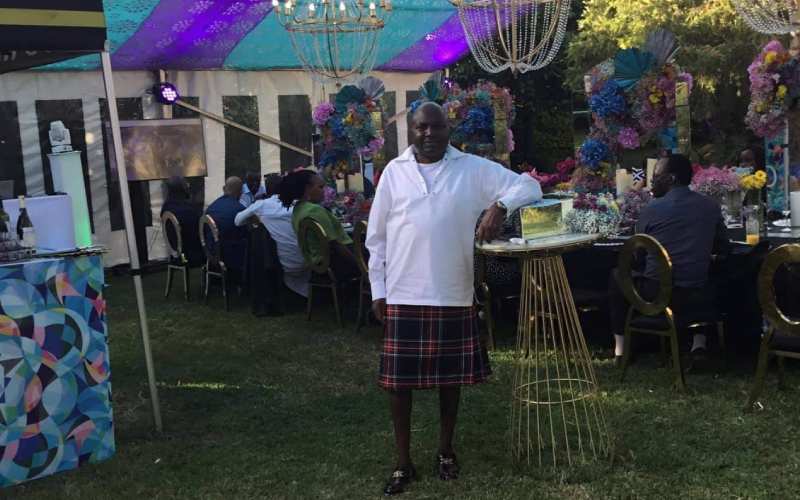 He boasted they cost him up to $4000 (Sh400,000), as well as flying his close-knit friends to exotic destinations on fully sponsored trips annually to celebrate his birthday. While some urge him to say 'life is too short not to enjoy,' others argue that he should take a chill pill from his showy, flashy lifestyle.
Late last year, the Lawyer battled the Covid - 19 pandemic, which led to his admission at the Aga Khan university before making a full recovery.
One thing remains though, most men have curiously resisted skirts wear for years, and in any case, where would we even buy them here?