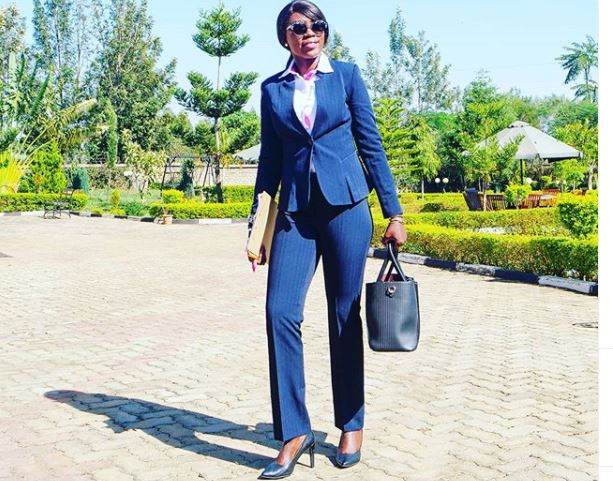 Award-winning singer Akothee has reopened the Akothee Foundation months after closing it down due to administration woes.
Sharing the news with her fans on social media, the self-proclaimed president of single mothers said she was in a better position, mentally and emotionally, to relaunch the organisation.
According to the singer, the decision to reopen Akothee Foundation came after she resorted to getting rid of "ungrateful" individuals that took advantage of the organisation. Coupled with that, the Lotto singer admitted she had to learn the hard way the importance of separating her personal brand from her business brand.
"We are back like we never left. I have collected enough energy and promise never to be broken by ungrateful people. I have now learnt how to detach my private life from what my heart feels for others. Some decisions were tough, some broke me totally, and some were very painful. My journey with the foundation has been a real teary learning experience. I have burnt my fingers but never gave up. I am here for a purpose and my purpose in this world just be fulfilled," she said. 
Akothee foundation closure
Lamenting over the state of her foundation in a previous Instagram post, Akothee accused some people and corporates of taking advantage of Akothee Foundation for their personal gains since it was associated with her.
"The foundation has made the brand very vulnerable, people are taking advantage of the fact that its Akothee running behind it. Some corporates have invited me to their offices, promised huge contributions and after getting direct contacts with me, photos, that's the end when I follow up on what they promised, it's water under the bridge, and I look like a bother - God is seeing you.
"Some fans insist on talking to me first before they contribute. I wonder why they feel so special and that I Akothee must talk to them before they send their contributions, that's why they get into the trap of one conman/woman, Esther Anyango what makes them different from those who just see the Paybill 205024 and do the necessary. The spirit of entitlement is overwhelming in society," she added.
Akothee launched the foundation about a year ago to cater for residents of Turkana.
"The grand opening of @akotheefoundation Turkana branch, I am in tears because the clients I have just picked up from the airport asked me, "how is Turkana and I said how do you know Turkana? They said, we have friends who follow you in Italy, they said you have a project in Turkana and so they recommended your company @akotheesafaris as the best Agency. They once travelled with us, my clients have requested that I change the itinerary so they visit Turkana too. See God. God, it's only you," she wrote.