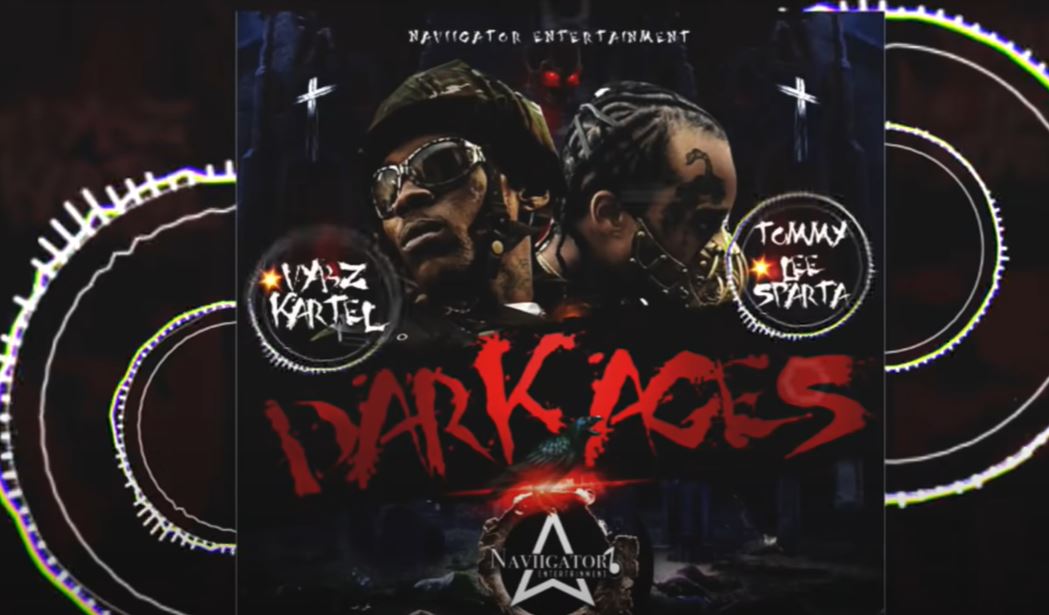 Recently jailed dancehall Star Tommy Lee Sparta has released a joint track with imprisoned fellow dancehall mogul Vybz Kartel and fans are already calling it the collabo of the year. 
The song dubbed as 'Dark Ages,' which features five full verses, was released as a surprise collabo on YouTube and has gained over four hundred thousand views. The 5-minute and 8-second single has five full verses with none repeated throughout the track.
"Shadows and graves...Demon dem come out and reap dem soul and dem brain…How dem gwan like seh dem bad suh?... Darkness will reign Dem rifle yah will claat you…Shadows and graves..." they both sing in the song.
However, this song has received many reactions, with some fans calling it demonic.
"This song is so evil, I had to go listen gospel afterwards to get my mind right," wrote Gaza Sun God
Marlon Champagnie admitted that the two artists are very influential, and they should keep collaborating to inspire the youth in Jamaica.
"The two most talented artists in Jamaica. I wish they would sing more uplifting music because they can sing about anything. So take that dark energy and turn it into light for the youths," Marlon Champagnie's read comment on the song.
Naviigator Entertainment Group LLC produced this collab by Tommy Lee Sparta and Vybz Kartel.
 Vybz Kartel Beyond Music
Vybz Kartel, a convicted murderer serving a life sentence since the beginning of his career in 1993, has been termed as one of the most influential artists in Jamaica. According to local reports, his style and musical influence has permanently impacted Jamaica's urban culture. 
According to those close to him, Kartel is a warm and caring person.
"Kind and caring to those around and business minded," said a close friend when asked to describe the icon in a few words. "The persona that goes into the public is very different."
Born Adidja Azim Palmer, the 45-year-old has continued to donate to educational and community rehabilitation initiatives. 
In April last year, Vybz reportedly contributed to the family of the late Jodian Fearon, who according to the Jamaica Gleaner, 'died from heart failure exacerbated by last-minute pregnancy-related stress' after being denied admission to several local hospitals while being in labor.