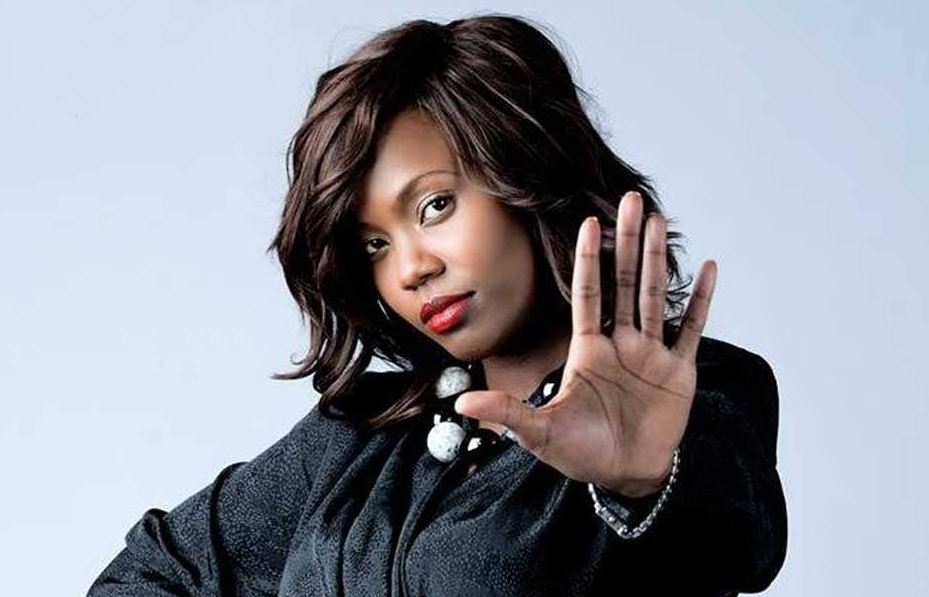 Veteran singer turned actress Sanaipei Tande has opened up on how she has managed to remain relevant in the densely populated music industry despite being in the game for over 16 years.
Going down the memory lane, Sanaipei listed the various job markets she has ventured into and how that boosted her fame and relevance.
"One thing, Sanaipei is not only a musician. Sanaipei has modelled, Sanaipei has been on radio for a total of 7 years, and Sanaipei is now acting. Somehow, someway whichever path I choose to take sort of keeps me relevant at that time.
"I started off with Coca Cola popstars, chilled abit, then radio came around. I had one of the best mid-morning shows when I was working on KISS 100. Immediately after that, I went to Easy FM. After that went down, I still had my Karaoke going on, and I could still meet people along the way. Then acting came up, and it has been back to back," she said.
According to Sanaipei, it is unfair for anyone to compare her with other artists who pursue music exclusively, stating that it is challenging for an individual to establish a long-lasting career in the industry.
"I don't think it will be fair to compare me with other artists or compare other artists to me because most of them are solely into music. Sometimes it gets to a point where because the music has changed so much, either you are not able to keep up and your drop it or it wasn't working for you financially, which means you have to take another path and completely abandon the music. What I can say is that I have personally involved myself in other activities within the entertainment industry that has kept me relevant.
Are artist getting enough support?
In her explanation, the Mfalme was Mapenzi crooner stated that the music industry gatekeepers are trying their best to ensure Kenyan music is on the map and that artists are compensated. The worry, however, is that only a section of the artists benefit.  
"There is always room for improvement. Also, there are always going to be people complaining about one thing or the other; either they are not getting enough airplay or something. Penetrating the music industry and making it to the A list is not an easy thing even where we sit right now, there are musicians considered 'A list artists' that ate not particularly as good as some underground people.
"A lot of times, it's about, and this is similar in any other industry that it is about who you know and how far you are willing to go to get that recognition. So on the support aspect, I feel a lot is being done only that it is felt by a specific group of people and not upcoming artists who are really talented," she added.