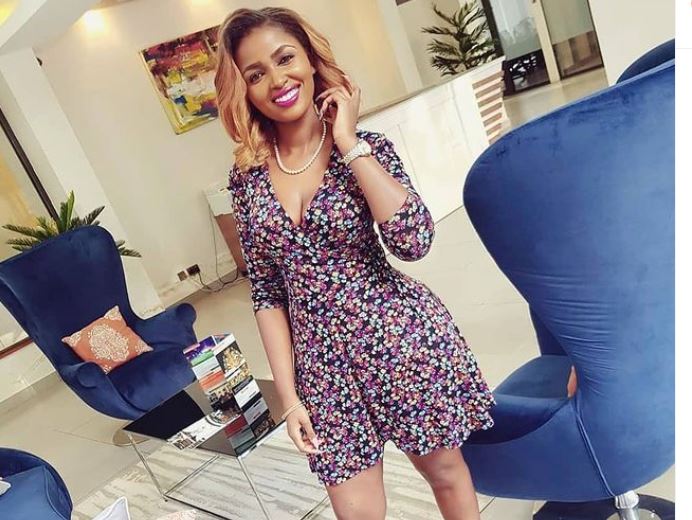 Keroche Heiress Anerlisa Muigai is 'disgusted by the number of men sliding into her Instagram DM offering to marry her amid divorce claims from Tanzanian musician Benard Paul Mnyang'anga aka Ben Pol.
Through her Instagram stories, Anerlisa, who confirmed that she was not looking for a partner, said she was thrown off by the men offering her a hand in marriage despite not knowing her personally.
"The amount of people always ready to take over somebody else's position is the reason why most relationships fail. If you go through my DM, you would think I had a contest for looking for a partner.
"It's really disgusting to also see people offering to marry me yet you don't even know me personally. Reality is I am not looking for anybody and I AM NOT FREE!!!," posted Anerlisa.
The Nero CEO also warned the young men in her DM looking for independent women to take care of them, saying that it's tiring and short-term.
"And to the 80% F boys in my DM, try pull up your socks and start working hard for your money. Lokking for independent women to take care of you is really short-term. Women too get tired of taking care of you!!! If you know you know, "concluded Anerlisa.
Anerlisa's message comes at a time when Ben Pol is rumoured to have filed a divorce barely a year after their wedding. A highly placed source close to the two confirmed that the divorce proceedings had begun in earnest at a court in Mwanzo, Tanzania.
The two tied the knot in May 2020 at St Gaspar Catholic Church in Mbezi Beach, Tanzania, in an event attended by close friends and family.
Recently, Anerlisa was spotted without her wedding ring, and a quick tour on her Instagram page revealed that she had scraped off her husband's name from her bio, and she had removed the title, 'Wife to Ben Pol'.
Anerlisa also unfollowed Ben Pol on the platform, which fueled rumors that their marriage was on the rocks even though, in the past, the Nero CEO warned against speculation around her life unless she confirms it.