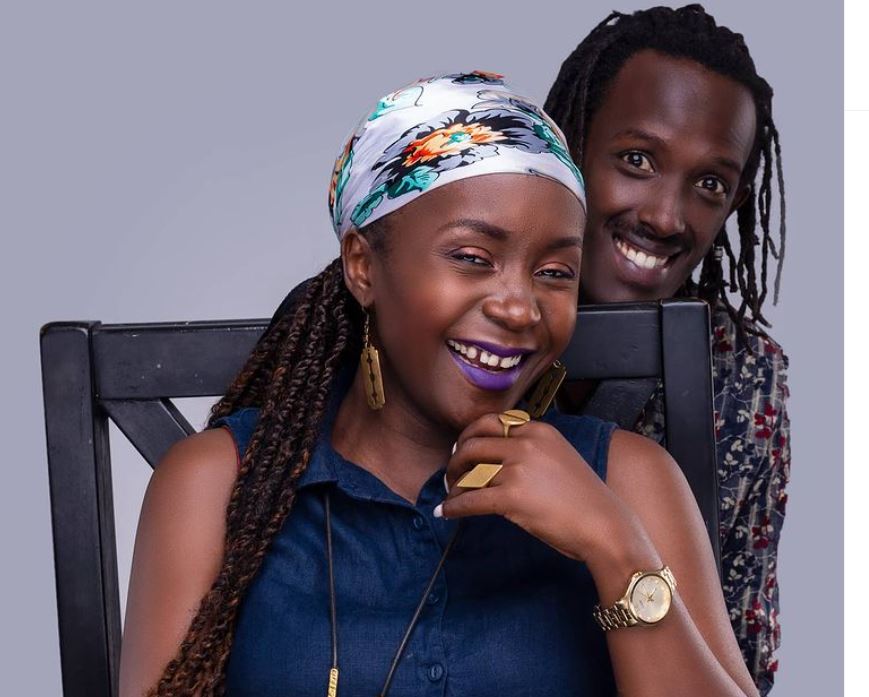 Ugandan comedian Anne Kansiime and her long-term musician boyfriend Abraham Tukahiirwa, aka Skylanta, have revealed that they are expecting a bundle of joy.
The couple, who have made their relationship public for close to three years now, made the announcement just after celebrating Kansiime's birthday. She posted a silhouette picture with a revealing baby bump.
"My head spins from not knowing where to start. I have been looking for the perfect way to break it but soon Skylanta and I shall have a little ninja added to our family," she revealed.
The couple had managed to keep the pregnancy a secret with minimal public appearances and strategic poses that concealed the pregnancy.
They also revealed that they would be sharing some of the details on their channel.
"I'll be pouring out my heart to you live on Youtube," she continued.
Several fans and celebrities congratulated the couple showering them with warm messages.
Kansiime met Skylanta 11 months after she parted ways with her ex-husband, South Sudan national Gerald Ojok. 
Dating Kansiime
Speaking during an interview with Pulse Uganda, Skylanta opened up on his experience dating the top-billed comedienne and described it as akin to continuous scrutiny.
"I want to tell you this from my heart, out of love for Anne, dating her is an examination I face on a daily basis. Imagine doing a mathematics paper every day, and on a weekend, they give you physics and chemistry, that is Anne," he said.
However, don't mistake the exam analogy for a bad thing. According to Skylanta, Kansiime's intellectual character has encouraged him to be a better person and allowed them to engage in relevant things that pertain their lives.
"There is a beautiful side of all this. She challenges me to be better. She challenges me intellectually and we talk about important things," continued Skylanta.