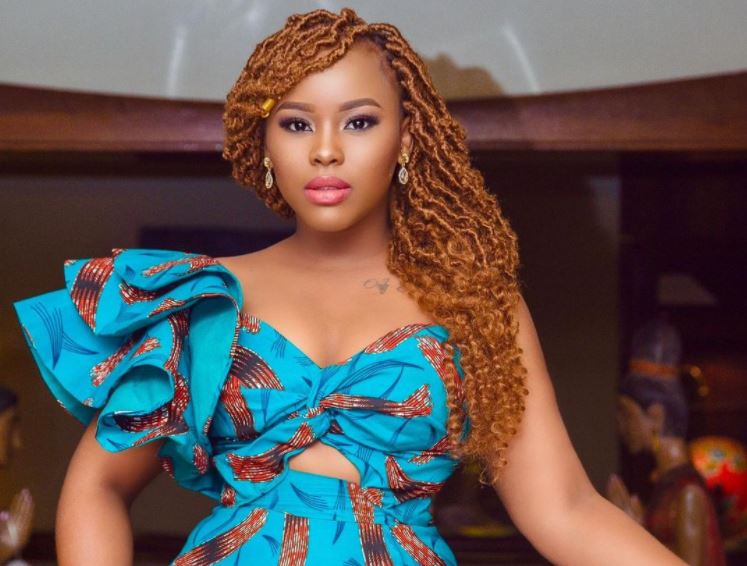 Tanzanian actress Elizabeth Michael has revealed that she will let her future children enjoy everyday life away from the limelight. However, speaking at an interview, the popular actress, also known as Lulu, revealed she would not hide her children.
She added that her kids would interact with everyone at school and even on public transport. According to the actress, she changed her mind based on her experience while taking care of her siblings.
"Kiukweli hata mimi inshaallah nikijaaliwa watoto, watu watawaona shuleni, clinic au barabarani yaani sitawaficha ila watawaona kwenye maisha ya kawaida tu, kuna kipindi nilikuwa nafanya tofauti katika malezi ya mdogo wangu ila akili ikaja kubadilika baadae. (In fact, even I, Insha'Allah if I am given children, people will see them at school, clinic or on the street, that is, I will not hide them but they will see them in normal life, there was a time I was trying to make a difference in my younger brother's upbringing but my mind changed later.)" she said.
Elizabeth further added that it would be okay to grant them access to social media when they age. However, she advised that there should be boundaries and limitations to the freedom of using social media. 
"Huku mitandaoni tupambane wenyewe tu, lakini kama mtoto atafika umri wa kuamua anataka nini 'its okay' wazazi ku-support ila kwa mipaka fulani maana sio kwamba mitandao ndio chanzo kikuu cha kuleta negative impact kwa mtoto, ila ni moja ya chanzo na kiko 'very tricky' ni kuomba Mungu pia, ("Let's mind our own business when it comes to social media, but if the child reaches the age of deciding what he wants It's okay for parents to support them but to some extent. It does not mean that social networks are the main source of negative impact on the child, but one of the sources.)" she said.
Her sentiments come just months after she tied the knot with Tanzania's media mogul Francis Majizzo. Celebrating their union on social media days after their February wedding, Majizzo expressed gratitude to his family and friends for standing by them.
Majizzo, who is also the father of Hamisa Mobetto's daughter Fantasy, showered his wife with praise, describing her as a focussed, patient, and loving partner.
In a sweet response to her husband, Lulu thanked the mogul for choosing her, adding that becoming his wife was her greatest honour and promised him a happy-ever-after.