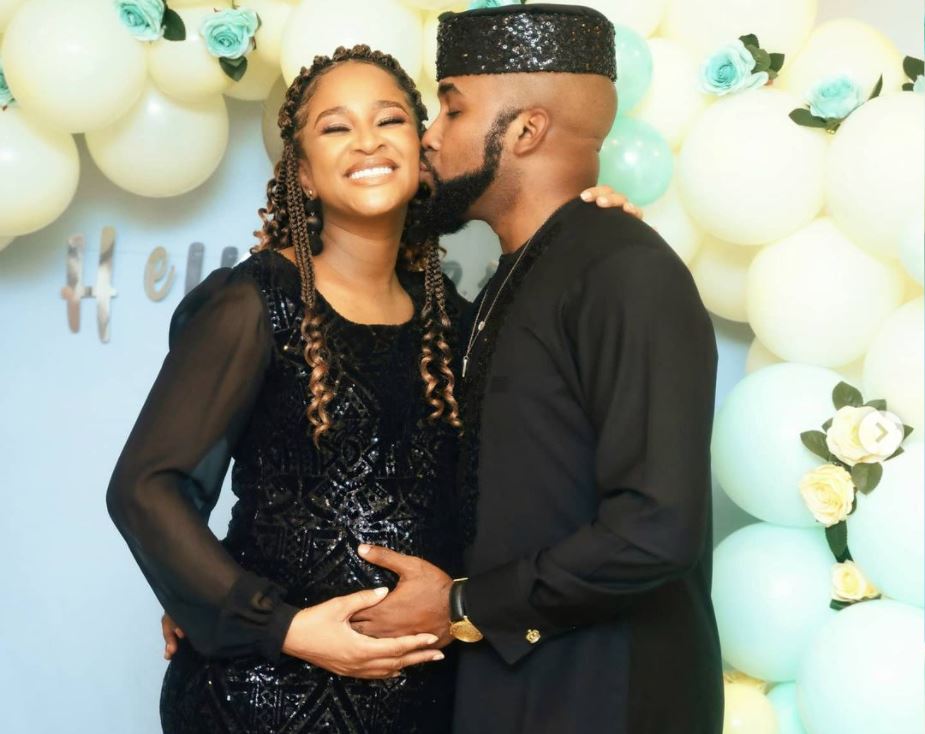 Popular Singer Banky Wellington and his wife, Adesua, have come out to share their conception journey and the struggles they have had to endure before their son's arrival.   
Opening up in a recent YouTube video dubbed 'Final say faith', the celebrity couple admitted to trying for a child almost immediately after their wedding but with no success.
"It was like a monthly disappointment, and anyone in that journey will tell you a month or two months feels like such a long time. So it was constant disappointment and still trying to stay in the place of faith and knowing that you serve a God that doesn't lie band knowing that you serve a God that can do it but for some reason He is just kind of slow in your opinion. It was really really tough and I am very grateful to Banky because he called me back. Also dealing with the pressure that you put on yourself and dealing with external pressure," she said.
Not only was Adesua struggling with her state, but the popular actress also had to fight off critics that labelled her barren for not having had a child a year into her marriage.
"We got pregnant with our son after 2 and a half years, and I can tell you that there is no single day of those 2 and a half years that some didn't troll me. It happened every day. I couldn't have an opinion without someone saying go and bear children. I couldn't say something with someone saying I am barren and that I had done something with my womb.
"My mother is a pastor and I'd often see people coming to her, people that were waiting on the fruit of the womb and you could almost taste the agony they had. I remember praying and telling God that, 'Father Lord if there is anything in this life you are going to make me go through, please don't make me go through this,' because it just seemed so harrowing and a very sorrowful place to be and the sorrow is every single month like I said, "she continued.
IVF
The couple opted for In vitro fertilization (IVF) to assist them in their journey, and despite the anguish that came with the treatment, they were fortunate to conceive twins.
"First of all I'd like to give a huge shout out to every single woman that has gone through IVF. I know what you have gone through. I have veins in my hand that no longer work. They are so traumatized that you can't get blood out of them. IVF is a very very tasking thing to go through, emotionally, physically, mentally it is very very tough. So we got pregnant, and we got pregnant with twins. We went for a number of scans and even heard the heartbeats, and at this point, very few people knew when this happened.
Towards the end of her first trimester, Adesua lost the twins.  
"So one time when we had gone for a routine checkup, I just saw the doctor's face, and I knew something was wrong. I asked her what was wrong, and she told me nothing; and I looked at the nurse and she gave me the same look and when I asked they said they were looking for the babies heartbeats, and I asked if it was for the two of them and they said yes. I'm not going to lie I started laughing because it didn't make any sense to me," she said.
"It was a tough time, and like she said, your head starts turning and thinking, 'God I love you and serve you and you gave us the answer we were looking for but why is this happening.' But the truth is having faith in God will prevent you from going through tough times," added Banky W.