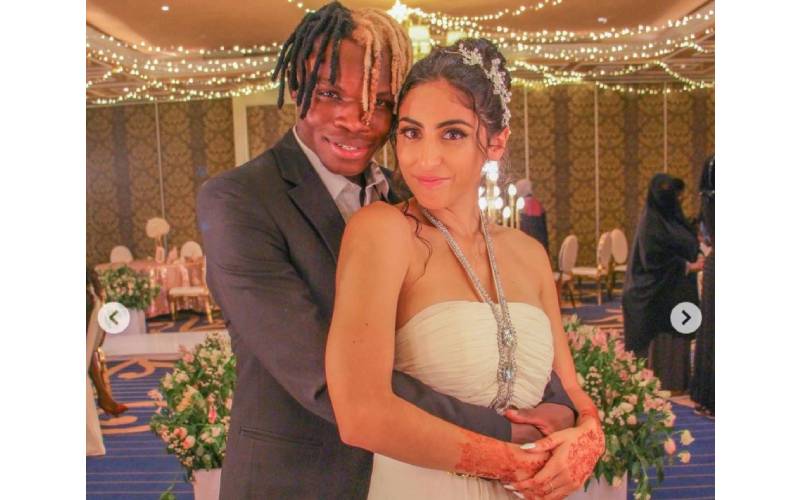 Celebrity dance couple Tileh Pacbro and his girlfriend Martina are expecting their first child.
Announcing the news via Instagram, Martina posted an adorable video of their relationship journey with their first chat and videos' screenshots.
Despite finding out about the pregnancy earlier, the couple opted to keep it private to help them transition into their new parenthood journey. After sharing the news, Martina pleaded with netizens to give her and Pacbro an easier time.
"I am pregnant and we have known for a while now, it was about time for us to tell the world. It has been hectic since we did find out, and honestly it can get overwhelming when you tell everyone. But this is our reality right now so why not share it? Plus the bump would have made it obvious soon.
"We love each other madly and are happy about this totally new experience. I expect everyone to be respectful towards Tileh and I during this pregnancy and especially towards the baby when he/she comes…" she wrote.
Following their announcement, fans flooded the couples' Instagram comments section with well wishes and congratulatory messages.
"You are going to have the most beautiful baby in the world and I'm so happy for you I can't wait to meet the little one and I'm here to support in any way you need," wrote content creator Elodiezone.
"Oh my goodness Martina congratulations!! I've loved watching your journey, you're such an inspiration to so many people what a lucky baby!" added another user by the name Suitcasegypsy.
Separated for eight months
Pacbro and his Spanish girlfriend reunited in September 2020 after being separated for eight months due to the Covid-19 travel restrictions put in place by the Kenyan Government at the time.
Martina lived in Kenya for six months before her departure to Spain to clear school and apply for another Visa as hers had expired. However, the borders were immediately closed after returning to her hometown, with Spain going into total lockdown.
Recalling their time apart in a previous YouTube video, Martina explained that their relationship was in no way affected by the distance as they got even closer.
"Those eight months were tough, I won't lie, but our relationship did not suffer even once. We were just waiting for borders to open and praying that President Uhuru listens to us, and he finally did. When they announced the borders were open, the requirements became so much, and I had to do a lot. I had to quarantine for two weeks in a different facility not here and I was so afraid. I also couldn't believe that I was going to be in Kenya for two weeks and not see Pacbro," she said.
Responding to questions touching on how long she plans to stay in the country, Martina stated that because Kenya was treating her and Pacbro well, they would consider staying permanently.