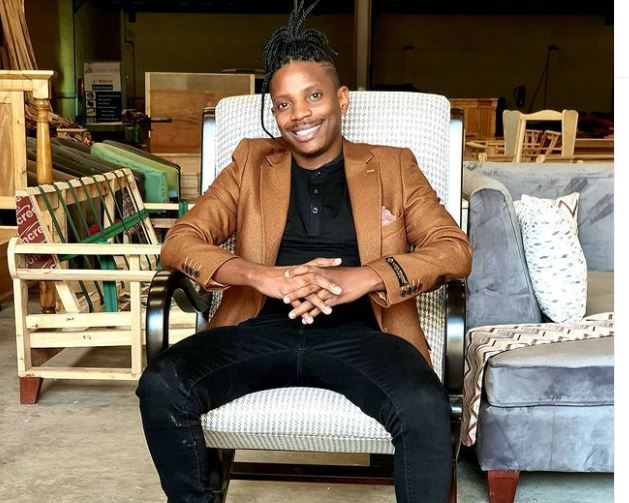 Since the launch of his controversial dating show, Comedian Eric Omondi has been the talk of town. The show dubbed Wife Material has gained a lot of traction among his online fans; however, others continue to condemn its content.
Opening up on the thought process behind the show in a recent interview with The Standard Entertainment and Lifestyle, Eric revealed that he wanted to do something entirely out of his comfort zone, which is standup comedy.
In his explanation, Eric stated that the entertainment industry thrives off unpredictability, which meant he needed to try his hand in something new to keep his fans hooked and entertained.
Displeased by the comedian's choice of content, the Kenya Film Classification Board Boss Dr. Ezekiel Mutua rallied by a section of online users, took to social media to condemn the show.
"I have done standup comedy for more than 20years, and I will always be a standup comedian, but so that I don't bore Kenyans, I tried something new. Imagine eating the Sukumawiki and Ugali every day; it becomes boring. Sometimes you need to try beef or Chapati here and there.
"Entertainment calls for unpredictability not doing the same jokes over and over, the same standup, and that is why right now I'm targeting East Africa, and that means I have to change. Also, that is why we are fighting with Mutua.
Eric explained that the misunderstanding came because Kenyans were not yet open to the type of content he was trying to introduce to the entertainment industry.
"To him (Ezekiel Mutua), these things are strange and new even to Kenyans, but in this case, I'm a freedom fighter," he said.
My mistake
According to the social media sensation, his only mistake was to air Wife Material without a viewer's discretion tag to show that only viewers above 21 years were allowed to watch.
Eric says he will only add the tag, and the show will continue as previously planned in the second season.
"I will not change the context of the show. All I will do is rate it and show that it is over 21years plus. Nothing will change. Like the English men say, 'If it is not broken don't fix it'. Wife Material is perfect. The only problem is that I did not specify that only 21+ years are allowed to watch it," he continued.
Genuinely looking for a wife?
The show had a section of online users confused on whether the comedian was genuinely looking for love due to the controversy surrounding the first season.
Responding to this, Eric admitted that he was indeed looking for a wife and, even though he didn't find one in the first season, he hopes to find one in the second part of the show. 
"Yes I was looking for a wife. Whether I get a wife or not, I'm not sure, but I'm looking for a wife. It's not for comedy; it's not funny, not a laughing matter," said Eric.