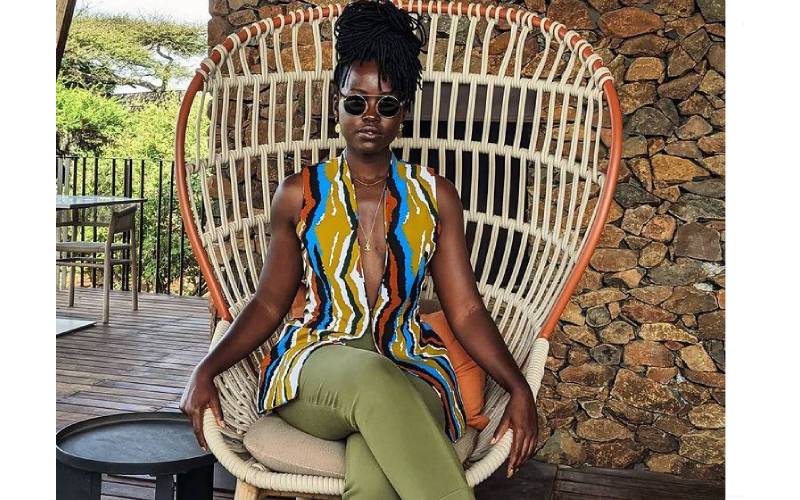 After social media bashing by Kenyans who claimed that Kenya's Hollywood star Lupita Nyong'o has not been visiting the country nor marketing it to the world, it seems that she has finally bowed down to pressure and forced to take the humble pie.
In recent posts, Lupita is now popularising her visits in the East African region, including Kenya.
She recently posted a selfie video describing her lockdown situation in Kenya, with the #Kenyalockdownlife highlighting it as her motivation.
In yet another post, Lupita shared her motorbike ride experience with Kenyan female biker Tawi Nyangaya before showcasing her visit to the Serengeti National Park, Tanzania, with a gigantic elephant in the background captioning the post 'this is not a Zoom background, I promise'. 
Magical Kenya Brand Ambassador 
Two months ago, Lupita laughed off claims that she was unreachable when the country was seeking Magical Kenya's international brand ambassador.
This came after Tourism Cabinet Secretary Najib Balala appointed supermodel Naomi Campbell as the brand ambassador, but a section of Kenyans on Twitter opined differently. Some suggested that several Kenyan personalities, including Lupita, could have been given that task.
However, according to Balala, his ministry had tried to reach out to Lupita for five years to appoint her as Kenya's tourism ambassador, but she could not be reached.
"I know everybody is asking why not Lupita. Lupita has commitments and her managers cannot allow us to access her. We've spent the last five years looking for Lupita," Balala said.
However, Lupita responded on Twitter by posting a photo of herself laughing and captioned it;
"Me when I hear the Kenyan Ministry of Tourism has been looking for me for five years. #Imrightherebaby #alternativefacts."