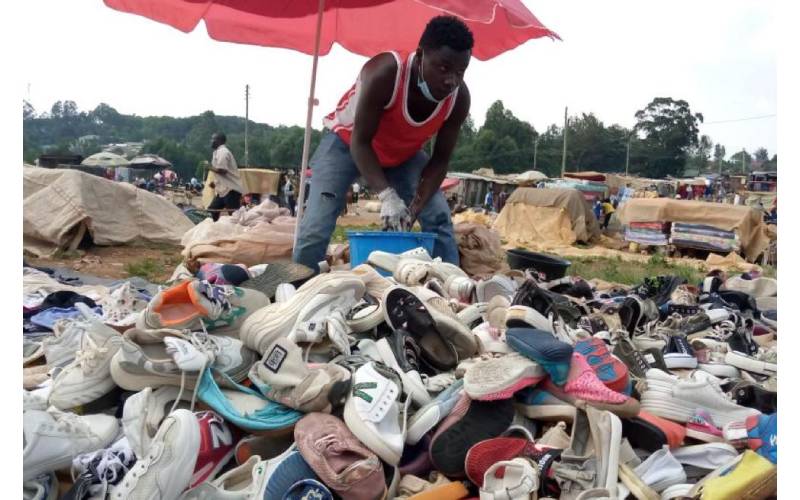 Jeremiah Njoroge is in his single-room house at Ebambwa in the outskirts of Kakamega town.
He is busy peeling potatoes meant for preparing mukimo, (a combination of mashed potatoes and beans) a meal he distributes to clients, especially fellow students at Masinde Muliro University of Science and Technology.
For the last four months, this has been the source of income for the 21-year-old student from Githunguri in Kiambu County, who juggles lectures and the business.
Njoroge, a third year Journalism and Mass Communication student, has relieved his parents of the burden of sending him upkeep. "I thought I was becoming a burden to them. I decided to get something that would pay my bills, especially at this time when Covid-19 pandemic has seriously hit my family hard," he says, adding that he settled on the hustle because there were few competitors.
"It offered me the opportunity to invest part of my little savings, including HELB money."
On a good day Njoroge makes at least Sh500 profit. He faults the government's directives that saw learning institutions closed. He says with good structures, learning can continue in the universities with the Covid-19 containment measures.
His words are echoed by Paul Ngigi, another student and a dealer in second-hand shoes in Kakamega town. "It was tough for me. No clients, no connections. Due to the financial instability that I have experienced in campus, I decided to give it a try and create the connections and the customers," he says.
Ngigi says the business has picked as he makes a profit of about Sh1500 daily. However, things have been tough since President Uhuru Kenyatta's announcement to lockdown five counties, among them Nairobi where he gets the shoes. "We usually get the shoes from Gikomba market in Nairobi. Due to the lockdown, I make arrangements for the consignment to be send in form of a parcel, which is not only expensive but risky.  Sometimes, you receive poor quality items because someone else has to select it for you," says Ngigi.
Some learners have resorted to working at construction. "I don't expect my aging parents to be sending me cash for upkeep, so I decided to go for mjengo job to pay rent and buy food," says Isaac Wanyonyi, also at the varsity.