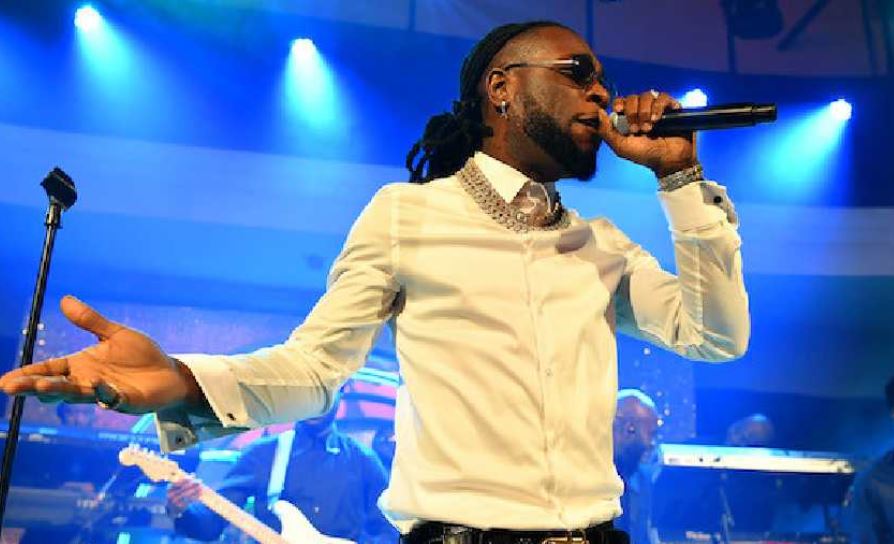 Nigerian singer Damini Ebunoluwa Ogulu also known as Burna Boy, has paid a visit to his home state, Rivers in Nigeria, after winning an award at the last Grammy. The music star received a hearty welcome as thousands of his fans and fellow artists came all out to celebrate the singer for the historic win at the Grammys.
Burna Boy was accompanied to the Government House, where he was received by the state governor, Nyesom Wike. He thanked the governor for the honour bestowed on him.
The singer said it was one thing to be recognised outside the country, and another by your people at home. In his response, the governor thanked the singer for making the state proud.
"There is no Rivers person that will say he or she is not happy with the kind of pride you've brought us. I am very happy and I can tell you, whatever you think we can do to promote you, we will continue to do it," he said.
According to local reports, the governor gifted Burna Boy a Ksh2.6 Million cash gift and a plot of land to build a home. The gifts from the governor had a section of netizens questioning the gesture.
However, other netizens, such as former housemate of the reality TV show Big Brother Naija, Tacha, felt that the star deserved to be honored with a public holiday. In a video shared on social media, the reality TV star slammed those who questioned the gifts, claiming that Burna Boy deserved more for his achievement.
"You are mad, you are legit mad to think what Governor Wike did for Burna Boy yesterday was unnecessary. Y'all don't know my state you all don't freaking know my state. The nightlife is completely dead. For him to be like Burna come down lemme give you 10 million naira and you people are thinking that it is too much? You are crazy," she said.
The media personality insisted the music star deserved a public holiday for his achievement.
"Burna Boy should have the whole town he won a Grammy o, not some plastic award. He won a whole Grammy, that's what Burna Boy won. He should even have a public holiday dedicated to him. Meanwhile, you are all here crying and lamenting. You are mad! You are all mad," she added.
On March 14, 2021, Burna Boy won a Grammy Award for Best Global Music Album. He beat Antibalas for Fu Chronicles, Bebe Gilberto for Agora, Anousha Shankar for Love Letters, and Tinariwen for Amadjar.