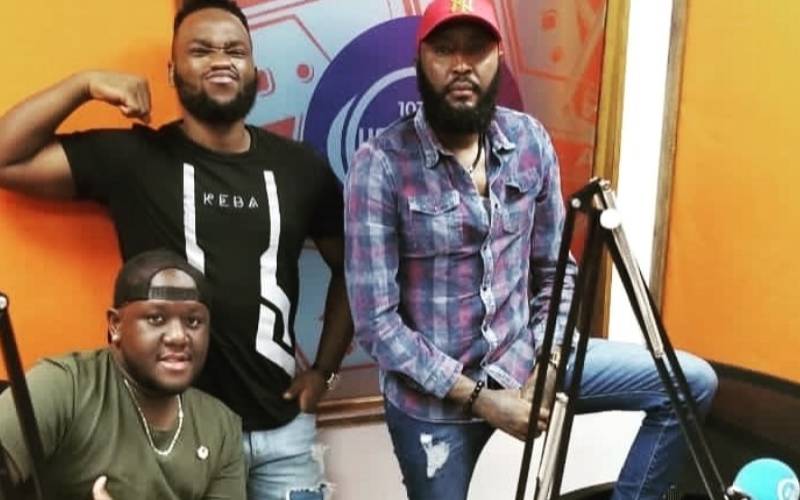 It has been two weeks since 24-year-old Velvine Kinyanjui was raped and assaulted, and left for dead at a Nairobi lodging.
Antony Njenga Murimi was later arrested, suspected of being her assailant.
The #justiceforvesh movement and human rights organisations as well as celebrities were also quick to weigh in on the matter.
"A young lady was violently raped and murdered by an alleged suspect whose identity has been widely shared on social media. Directorate of Criminal Investigations, you have a duty to identify this person and he be brought in for questioning," wrote the Kenya Human Rights Commission on Twitter.
"The family wants justice, we must join them to demand it, say her name," wrote Amnesty International executive director Irungu Houghton. I went to the same Highschool as Velvine, Mount Larvena. And I use my space to say, justice for Velvine. It is time to shame and end rape culture in Kenya," wrote singer and songwriter Nadia Mukami.
"It is 2021 and people still ask - why did she go on the date with the stranger? Why didn't she just leave when she felt uncomfortable? Why did she get drunk and not expect to give sex? Instead of asking why a man would rape, they are asking what you did to deserve it. Rapists feel justified to commit violence because there's a level she's asking for it and society affirms this mindset, this is why we fight for equality," wrote actor Nick Ndeda.
Barely weeks after Velvine was laid to rest, another case of violence went viral, when a woman revealed in court that she had been thrown off the 12th floor of a building by a man whom she had just met for a first date, leaving her immobile and paralysed.
The victim Eunice Wakimbi told Principle Magistrate Esther Kimilu that the suspect, Moses Njoroge had pushed her to the tragic fall after she rejected his sexual advances during their date. The fall caused her serious pelvic injuries.
She spent two months in hospital recuperating.
Now, local station HomeBoyz Radio presenters Shaffie Weru, Neville, and DJ Joe Mfalme are in trouble for victim shaming. On the morning show, Lift Off, the group laughed and mocked the violent act, making cringeworthy statements including that women should not be too easy to ask out.
"I'm calling on all the ladies, this is 2021, you guys need to play hard to get. You need to be unavailable. You cannot be ladies who are being called to drink gin, and you live 40 kilometres away, then bring yourself to him," Shaffie Weru said as his cohosts jeered and laughed.
They then went on to debate as to whether Kenyan women are too available, too lose, or too desperate. "There are some girls who are too available. The girl I like took me around in circles for six months. The one you don't want is the one who chases you," said DJ Joe.
The two-minute clip was soon deleted, but it had already sparked outrage, with angry listeners calling out the mockery of violence against women and the perpetuation of rape culture.
Notable public figures expressed their disapproval for the distasteful conversation.
"Why is this still on here? This conversation stinks. This is not the way brothers. Victim shaming is a stupid act itself. Do better," wrote Bien-Aimé Baraza of Sauti Sol.
"This is quite sad that on a national platform you would normalize sexual violence. It is sad that instead of having a  candid conversation about the male aggression women face when they say no (so many women have been killed or raped for this), you would instead blame women and tell us what we are doing warrants being thrown off the twelfth floor," said media personality and podcaster Adelle Onyango.
Others were outraged and expressed that they were shocked and disappointed by the conversation.
"You can't honestly be justifying what he did. You are a man and a public figure and you want to say that she shouldn't have gone because what the guy did was a perfect and normal reaction?" wrote a Facebook user. "Are you even listening to yourselves?" asked another.
Joe and Shaffie apologized in a statement shared on their individual social media pages. The three are now on a two-week suspension following a disciplinary inquiry.