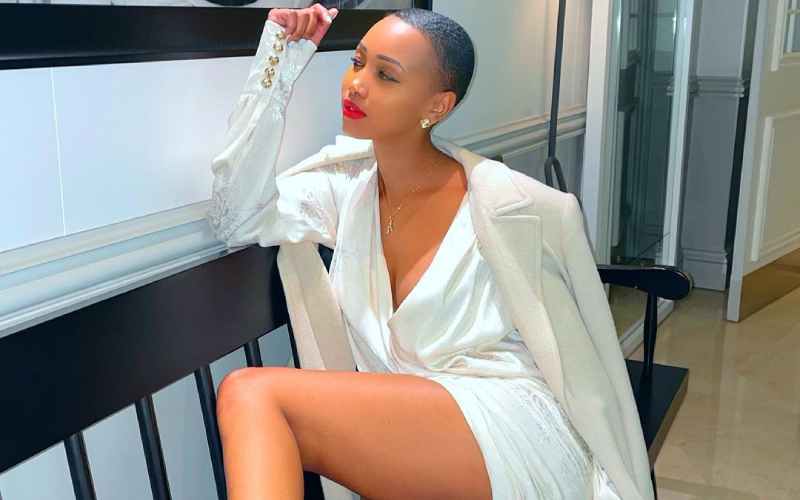 Socialite Huddah Monroe has given young women who look up to her make-up tips. In a series of social media posts, the socialite turned entrepreneur said make-up should not entirely change one's looks.
In the posts, Huddah also disclosed that she does not wear too much make-up, and the reason behind that is that she does not want to transform her look entirely. She added that she personally prefers a simple look that does not really go all out.
"Why do you sell make-up yet you ain't so good at it? Lol! Even a Barber doesn't shave himself! I'm not a Makeup artist & I've kinda refused to learn coz how I like mine is SIMPLE girl next door look and NEVER perfect! If I want perfection, I know the artists! I like to give Caesar what belongs to Caesar," she wrote.
Born Alhuda Njoroge, Huddah strongly believes that make-up should enhance one's natural features and not really transform them.
"Never greedy ????Also, make-up isn't supposed to change your entire look, it's supposed to enhance your natural features. And of course, I'll blend that shadow & clean that eyeliner, brows please ????... just @ me ????." She added.
Huddah who also doubles up as Huddah Cosmetics CEO, was recently in the spotlight after she revealed that she made approximately Ksh5.6 million from social media streaming platform, OnlyFans. Not afraid of controversy, Huddah mentioned that she had already withdrawn Ksh4.9 million from the account.
"I withdrew over $45, 000 off my OnlyFans! Still got my balance @$7, 000 LOL! I thought people left! Swipe up! Let's go back in!" she wrote.
The socialite turned entrepreneur said that people should not be ashamed of their jobs.
"Don't be embarrassed by your hustle! When you are broke very few people will come to rescue you!" she added.
OnlyFans is a subscription content service based in London, UK.  According to the description on the platform's website, content creators can earn money from the "fans" who subscribe to their content. However, the type of content that creators post on the platform determine what they will walk away with.
When joining the platform sometime in June last year, the 29-year-old socialite claimed that she was using the platform as a safer place to connect to her fans.
"They say it's a porn site. But I wanna use it for my real fans. Somewhere we talk. Connect like real-life friends. Ask me anything, business ideas. Unlocks the thirst on how to win life apart from my nudes…" she said at the time.