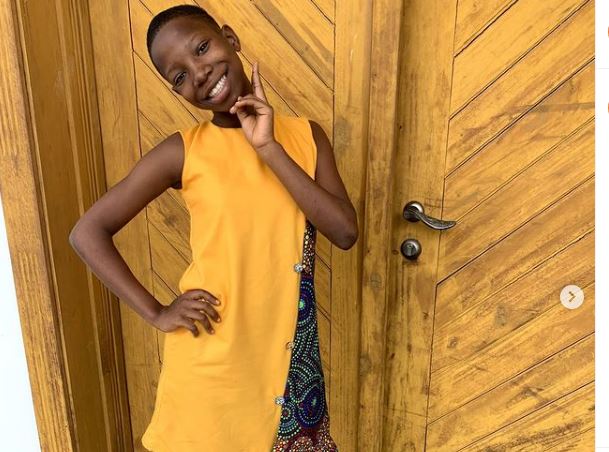 Nigerian teen comedy star Emmanuella Samuel has opened up about her thriving career journey. Speaking at an interview, the 11-year-old comedy star revealed that even though she successfully builds her comedy niche, she does not get preferential treatment in school.
According to the young star, who is currently in her first year in junior high school, her recent win at the Nickelodeon Kid Choice Awards 2021 has come with many congratulatory messages from both her teachers and schoolmates.
"I haven't been up to much asides school and making skits with Uncle Mark. Although I don't get preferential treatment when I am in school, I got a lot of congratulatory messages from my classmates and teachers," she opened up.
Following the recent international award, a popular topic of interest surrounding the young star's acting career is how it all began. According to Pulse Nigeria, the child star began her acting career at age five through her mother's best friend's son, popularly known by his stage name, Mark Angel.
"Uncle Mark and God taught me to act," she disclosed when questioned about how she learnt to read her lines effortlessly and at such a young age.
When the comedienne is not making skits, she is singing or dancing, which many may not know. She also makes videos of herself but isn't permitted to share them on her social media platforms.
Emmanuella was in the spotlight just a week ago when she won the Nickelodeon Kid Choice Awards 2021 in the 'Favorite African Social Media Star' category.
Taking to social media, the 11-year-old comedy star could not hide her excitement as she expressed her gratitude to her global fans, who have been supportive throughout her comedy journey.
"Congratulations to me as I won the Favourite African Social Media Star category at the Nickelodeon's Kids' Choice Awards 2021. I am so happy to be a winner, thank you! To all my fans out there, I say thank you. To all those who voted for me, I love you so much, this win would not have been possible without you," she wrote.
The young star also took the opportunity to urge her fans not to forget to stay safe even as the world continues to battle out the novel Coronavirus pandemic. 
"Always stay at home and remember to clean your hands with alcohol-based hand sanitisers. We love you so much", she added.