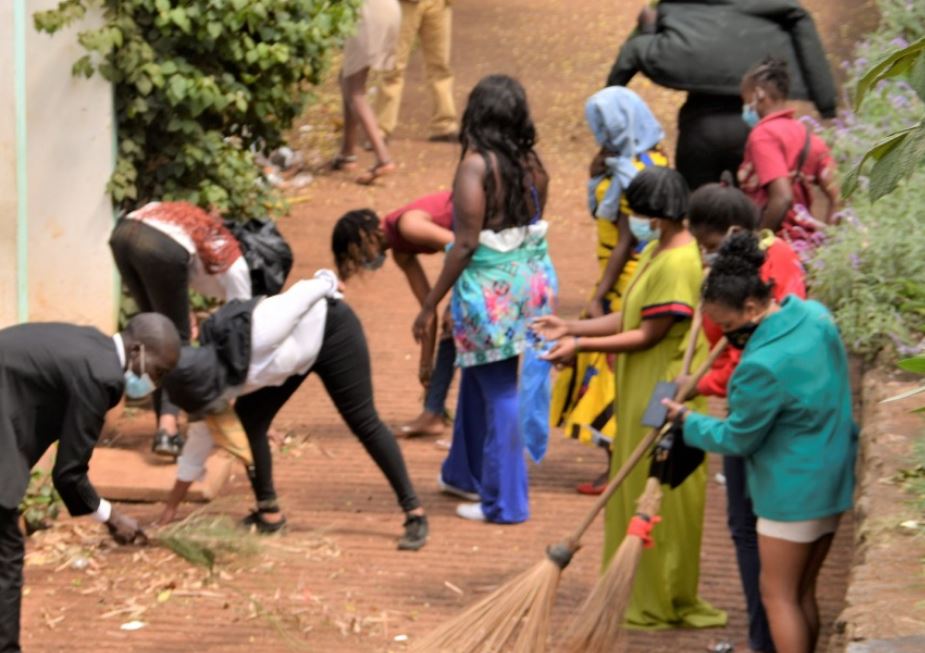 Last weekend, social media pages were awash with pictures of revellers who defied the night curfew regulations and instead flocked to a popular entertainment spot along Ngong Road where they were partying the night away.
Police conducted a night raid on the premises and nabbed 53 party goers who were detained and later sentenced to community service.
With cases of the new variant of the Covid-19 epidemic registering a high positivity rate of 22 per cent and increased deaths, the police are taking a dim view of those found flouting Ministry of Health protocols.
In a statement, police released a list of bars that have not been adhering to social distancing as well as those that have been contravening curfew regulations within different constituencies in the city.
Embakasi and Westlands constituencies lead the park with the highest number of notorious clubs on the list.
According to sources, a Ngong Road club has been operating past curfew hours.
"To get admission, you had to part with Sh2,000 at the gate. On weekends it would always be packed with not less than 300 party goers who would rave till daybreak," said our source.
However, Pubs, Entertainment and Restaurants chair Frank Mbogo read malice in the release of the list.
"I have seen the list, but even as we know there exists some bars that flout the rules, I am surprised that some of those names are missing yet some of our members whom we are certain follow the guidelines, are mentioned. That really made us question the criteria," he said.
"We have been working closely with the Ministry of Health and talking to our members to adhere to protocol and close business by 9pm. Why these lists are released and some of the clubs are missing baffles me."
With fear striking cautious patrons, club owners are starting to record reduced sales. "We are starting to record low sales. Majority of Kenyans are beginning to see the lethal effect of the third wave and are ditching the club," said a director at Numero 5 Lounge in Lavington.
Deejay Teebone from Ibury Lounge along Riverside Drive says the club has been adhering to the set guidelines. "Since news about the third wave was communicated, we have been following set guidelines religiously."
Mbogo, however, lauded the police for conducting last weekend's raid and bringing the culprits to book, but appealed to the police to avoid favouritism by allowing certain joints to operate.
With the number of infections still on the rise and concerns by health experts, who warn that counties could be running short of facilities, many are wary and fear a total lock down.
"We have to change our ignorant behaviour. Health facilities are overwhelmed. It is hard for most hospitals to cater to those who are showing severe symptoms. The cost of supply to contain the rising numbers is quite high to bear with. We can hardly admit new cases as even the bed capacity is not sufficient," said RFH HealthCare CEO Dr Maxwell Okoth.?