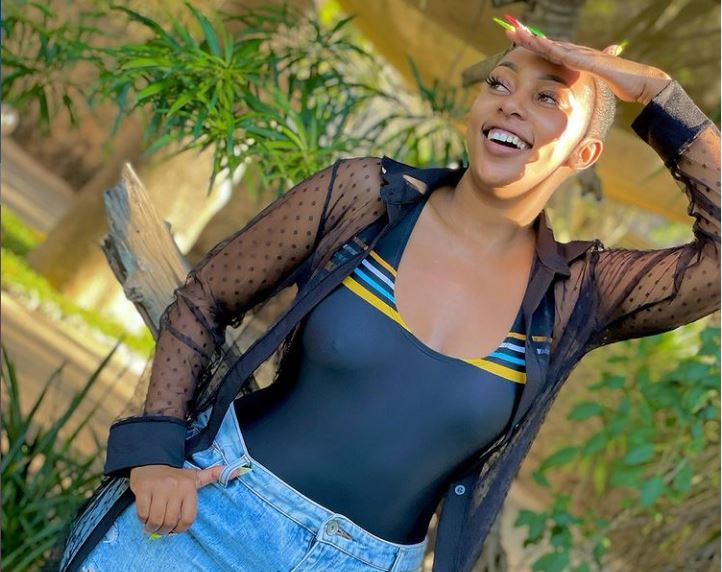 Socialite Amber Ray has found herself at loggerheads with her fans following a caption she wrote on social media.
In the post, Amber advised netizens to look for money and use it to get to know their true skin colour, adding that not everyone is as dark as they think they are.
"Look for money so that you know your true skin colour, you are not dark," she wrote.
However, Amber Ray's sentiments were dismissed by a section of online users who accused her of promoting colourism. Others described her post as a failed attempt at humour.
"What is wrong with being a dark skin? I don't understand how a black person in a black man's country would be colorist to other black people just coz of their different shades. That caption was not necessary considering the fact that people are discriminated on such grounds in a daily and it's a really big issue in society!" wrote a user by the name Eastcoast_queen.1
"The humour in the caption failed terribly when matters concerning skin were mentioned bearing in mind how the issue concerning racism has hit the world, just because you are light skin doesn't mean you are beautiful, truth is there are so many beautiful dark women whom men would easily prefer over light skin ones. Women are all beautiful irrespective of their skin colour," added Boni_ragz.
Known for her clap backs and amusing captions, displeased fans asked her to refrain from using skin colour as a source of humour as many suffer from body image issues.
"I always love your captions and clap backs but damn, this is hateful and very disgusting towards me and a million melanated women," wrote Eh_feey.
"Do you always mask insults with humour???" Lysah93 posed.
Thee_pluto asked, "Is it always about money?" with Cheshy.niwe adding, "What's wrong with being dark skinned?"
It's not that serious
However, several fans were taken aback by some of Amber Ray's fans' responses, saying that there is nothing wrong with what Amber said.
Lindah_richardz_kirui wrote, "I don't see anything wrong with this caption...like si ni ukweli pesa ni sabuni ya Roho? It's not all about dark skin or light ....our skin glow differently when we are happy...."
"But why are some of you so pressed and depressed? We are here for fun stop taking everything so personal. It's never that serious. Just unfollow," said missleoness20.
According to i_am_suzzie_e," The post is ok but not sensitive to that who hates the colour of her skin because she thinks she is too dark but Amber has a right to post her thoughts it's her page anyway if you don't like it kindly unfollow."
"I'm dark and I don't find this offensive at all...kwani hamna sense of humor," she added.
Despite the controversy brought about by her post, Amber is yet to respond to her fans.