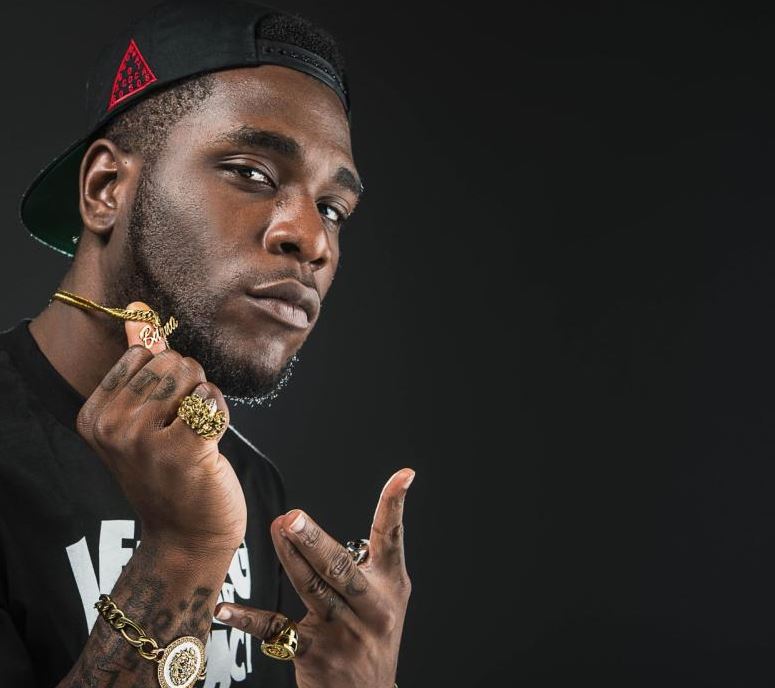 Damini Ebunoluwa Ogulu, better known as Burna Boy, has just won a Grammy Award in the Best Global Music Album category. He is one of Africa's most successful artistes. 
The singer, who hit the music scene in 2012, spoke to BBC Africa about his album Twice as Tall and the importance of African voices being heard.
"Our stories have always been twisted and told, and most of the time our stories have been twisted into the Western world, and then white faces have been put on the real characters," he told BBC Africa, stressing that it was time to change the narrative and get the truth about Africa.
During the interview, the singer said he realised - in 2012 - that his music touched a number of people and so he started taking it seriously.
"It's bigger than me and that's when it kind of hit me that this is not a hobby anymore," Burna Boy said. 
On the impact of winning a Grammy award, the star, who is often referred to as The African Giant, said the success shows that everything is possible and "whatever situation you may be in, and whatever environment you find yourself does not really determine your future."
He noted that the discouraging environment – that is Africa – should not stop one from considering their dreams.
"At the end of the day, we are in an environment that is very discouraging; you understand, an environment that doesn't even believe in itself," he said.
The singer whose 2020 Way Too Big hit is big across Africa was quick to say that despite the challenges he faced, Nigeria was still home and that is why he opted to work from there.
"It's (Nigeria) my home at the end of the day. The fact that I did it here doesn't mean that it was conducive. I feel like if the environment was more conducive, if we had leadership who took the youth seriously and (put) certain infrastructure in place then I probably wouldn't be winning the Grammy Award in 2021. I probably would have won in 2013 or 2014," he said.
The music star, who featured in Justin Bieber's Loved by You released three days ago, said it was difficult to produce the Twice as Tall album during lockdown, as that was the first time he had to sit in his house and do something while at home.
Burna Boy acknowledged how big stars like Sean Combs alias Diddy, who produced the album, helped in its success, owing to the fact that he would probably not have afforded paying for it if the deals would have been pegged on business contracts.  
"It was great man, it was an honour and especially because it never came as a business type thing. It was very organic and very spiritual, you know. I appreciate everyone who was involved in it," said the singer whose clips of him dancing with Diddy went viral in April last year - when they were producing the album.
"It's always important for me to make music and bodies of work as much as possible because for me that is what will be left behind when I'm not here. I believe at every step of my life to create a body of work that narrates and explains that time of my life," he responded when asked why the Tall as Much album was important to him.
During the Grammy Awards ceremony held about a week ago, together with his Nigerian Afrobeats counterpart Ayodeji Ibrahim alias Wizkid, Burna Boy carried the African flag high in the star studded glitz affair that featured the crème de la cream in the music world.
While Burna Boy won the Best Global Music Album category, Wizkid took home the Best Music Video award for his song with Beyoncé; Brown Skin Girl, from Lion King: The Gift album. Beyoncé's daughter Blue Ivy was also winner on the same song.
It wasn't the first time Burna Boy was featuring in the Grammy Awards. Last year, the 29-year-old had been nominated for his album African Giant in a category that was won by Angelique Kidjoe.
And come Saturday last week, in a series of tweets, Burna Boy called out his haters who had wished he wouldn't win the Grammy award in a category that featured other heavy weights; Antibalas (FU Chronicles), Bebel Gilberto (Agora), Anoushka Shankar (Love Letters), and Tinariwen (Amadjar).
"God is most definitely not a man. I will never forget how so many of you prayed that I don't win. Too dumb to understand that you also win if I win. No worry, this is just the beginning. God is great," he tweeted.
Earlier, while making his speech after the win, Burna Boy described the win as a big one for Africa and his generation.
"This is a big win for Africans of my generation all over the world and this should be a lesson for every African out there. No matter where you are, no matter what you plan to do, you can achieve it. No matter where you are from because you are a king," he said.