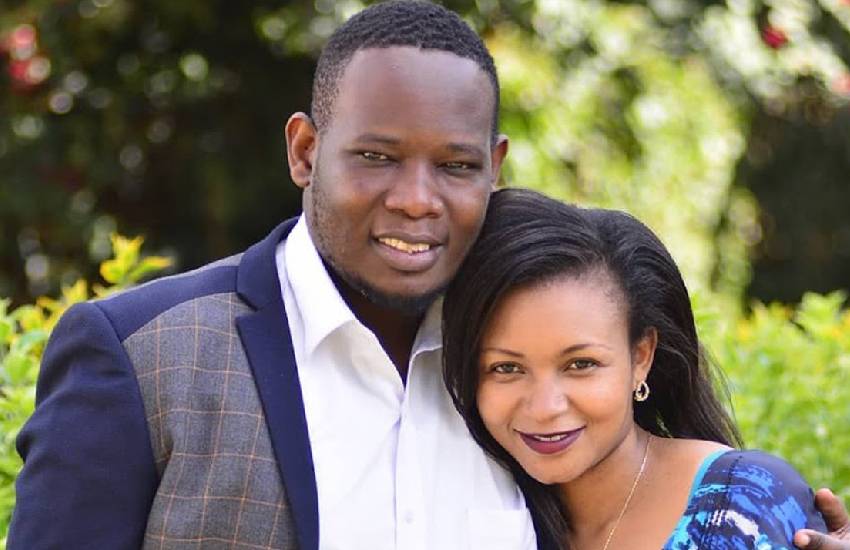 Since gospel singer Roy Smith Mwatia aka Rufftone and Susan Njoki, known by the stage name Krystal, tied the knot six years ago, they have kept away from the public limelight.
Krystal took the back seat at their Lampstand Records, leaving the Mungu Baba Twaomba singer and their siblings to run the family business.
It is no wonder that when she announced a comeback a few weeks ago, her fans were taken by surprise. Her comeback is in the form of Usiniache, in which she features her husband and upcoming singer Asana.
And for the first time, Krystal has opened up about her life, marriage with Rufftone, motherhood and music.
"This is the first project we have done together since we got married," she said. "Working together has never been part of the plan as we believe everyone should run their ministry according to their different calling. However, during this project, he joined me in the studio; initially, the plan was only having Asana to work with me."
Lined up for release
She added: "It was interesting working together, it was such a natural process. You can tell that by watching the video. "Asana is also a very talented singer and you can feel the energy that comes out of the combined effort."
Krystal recalls meeting Rufftone when she was in high school. Back then, he had just quit secular music for gospel. He asked her to try singing reggae, a genre that he likes.
Read Also: Rufftone opens up, praises wife Krystal for standing by him
She was a worship leader for her school's Christian Union and not keen on recording music. Little did she know that the singer she was talking to would later become her husband.
"When I did the first song, I suggested that he would do the bridge and even though I have released other songs like Ni Wewe and Shepherd since then, we have not been working together in terms of recording music," she says.
The mother of two reveals that she took a back seat after they agreed to raise their children by themselves and that she would take a break from singing.
Rufftone describes her as a selfless woman. 
"It is not easy for someone to sacrifice their career and sit back as others progress. That has purely been selfless and I must really praise her for that. It is now her time and I am here to push her singing career and make up for the lost time. The first project is out and there are others on the way," he said.
Krystal said she feels the pressure since so much has changed on the gospel music scene. She noted that technology, and how people used to perceive gospel artistes, have changed.
The I Love the Lord singer says that she has involved other artistes in an album which is ready for release.
"I am coming back to the industry when everyone is chasing views. Gospel music is not what it used to be anymore and there is every temptation out there to work on collaborations with anyone who has a strong digital presence. I am not saying that I am not here to also push for numbers but I fully believe I am just a messenger to deliver God's message," she said.
Away from business, the couple is fun to be with. During the interview, Rufftone let Krystal do all the talking. 
Never lost the fire
"The truth is that we are very fond of each other and love to sit and chat for long hours especially in the evening. We have been living together for seven years and this guy has never lost the fire for me. We love going on holidays together," she says.
Read Also: Rufftone's untold story - From Sh300 pay to gospel's biggest mover & shaker
A unique Christian couple, Krystal and Rufftone, as they call each other, hardly watch anything that is not gospel at home.
"You know I was a secular artiste before crossing over to gospel and since then, I have learned that God is creative enough to get us entertained fully though gospel content, especially when it comes to music. We are not trying to fit into secular music standards," Rufftone said.
The couple had a wedding in 2014 at the Kenya Assemblies of God church in Buru Buru, Nairobi.