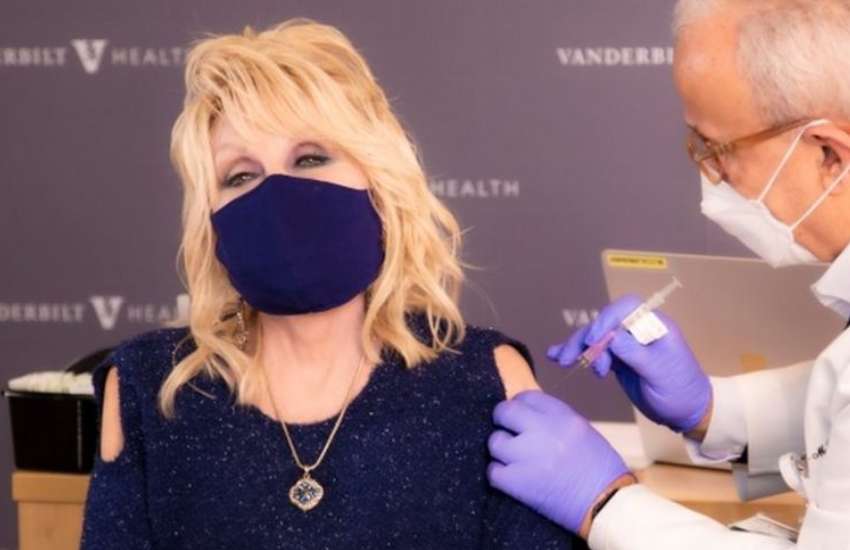 What is the first thing that comes to your mind when you think of Dolly Parton? For most people, I can bet you that it is always country music and well for others, the fact that she is a successful entrepreneur.
Well, let's just say that those descriptions fit her professional side of life perfectly, but just like everyone else, the 'Jolene' singer has a fun side to her busy schedule.
Remember the Dolly Parton challenge not too long ago? The challenge where there was a series of four-panel image macro series in which people parody how they present themselves on social media platforms like LinkedIn, Facebook, Instagram, and Tinder. Yes, that was created by her hence the name The Dolly Parton Challenge.
The multi-talented mogul clearly shows no signs of stopping as she is back with something new and, as usual, for a good cause. Not only did she play a big role in funding the Covid-19 vaccine, but the music icon is also showing you how to dress up and show up for it.
While getting her jab, she strategically wore a sparkling violet top opting for a clingy top with clever shoulder cutouts along with matching cutoff gloves and a purple mask.
The outfit serves the purpose, right? Her cold shoulder top is setting fashion trends globally and is even being termed as the new vaccination look.
Considering that getting the vaccination is a clinical process, it only makes sense to add a bit of fun, colour, and creativity when having this process done to you. 
Dolly Parton is doing it so why shouldn't you?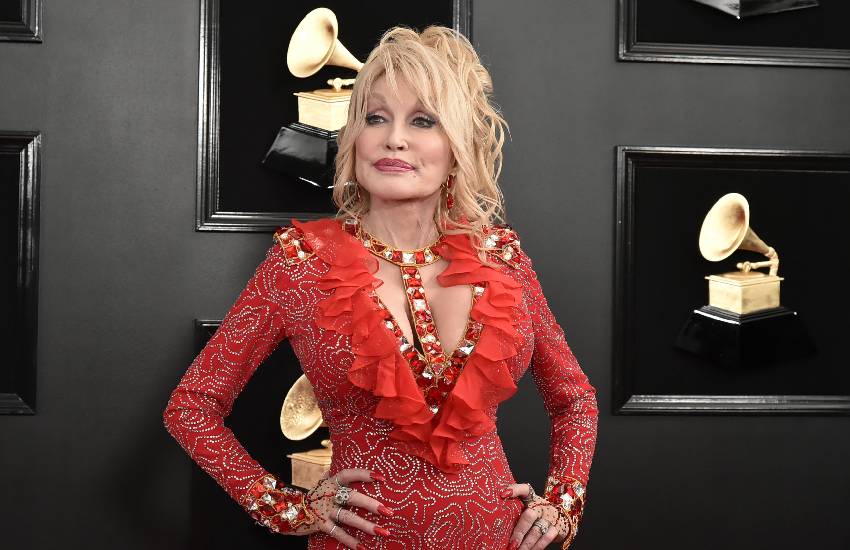 We have witnessed men go shirtless in the last couple of days while getting the shot, but for the fashion-conscious males out there, you can always come up with something creative to wear. I mean, you are not limited. In case you are wondering what the cold shoulder trend in fashion terms means, let me give you an insight into it. It is basically a cut-out. Commonly referred to as the naked trend, this particular piece is what you need to add to your wardrobe, especially when getting ready to go get your vaccine shot. While men have the option of going shirtless for their jabs, we can all agree that going topless is not something the ladies want to do. So what should one wear when getting themselves vaccinated against Covid- 19?
While many people, especially abroad have been dressing up for this occasion which is evident from their vaxxies, yes, vaxxies, there is that which you should wear to your vaccine appointment.
Well, health centres recommend wearing layers and short sleeves while getting your shot. While dressing up in short sleeves might be self-explanatory, wearing layers simply means dressing up in many garments that are worn on top of each other.
A nice casual polo as seen on US president Joe Biden while getting the vaccine is a better solution compared to having to unbutton your entire shirt or going entirely topless. The good old classic cardigan over a tank top combo could also work as your go-to option.
Ladies are obviously spoilt for choice when it comes to showing up to get your vaccine. While Dolly Parton may have set the trend, you are not limited on what to wear if you are of course interested in making a fashion statement.
 The next couple of days will have us see many more people get the shot and that also means that many more fashion trends will be set.
While cold shoulder tops remain to be the better option, your off shoulder as well as sleeveless tops or dresses could save you from the hustle of having to partly undress for the vaccine shot.
At the end of the day, what matters is that you get vaccinated, but it doesn't hurt to add a bit of fashion, style, and glamour for the occasion.