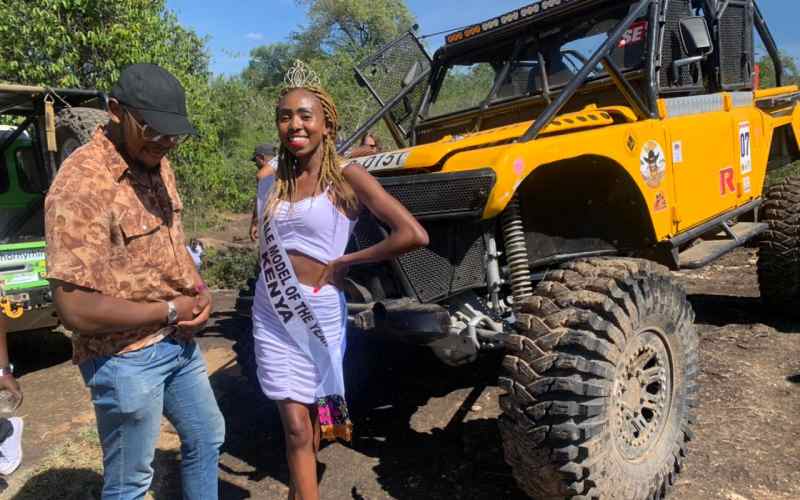 Arguably one of the most grueling but thrilling off-road automobile contests in the country, the Lukenya Off-Road challenge never disappoints. From amateur to professional rally drivers, the monsters on the rocks competition is always a spectacular affair for spectators, car enthusiasts and revelers simply seeking a weekend get-away.
Two weeks ago, the battle of the beasts brought the quiet Kapiti Plains in Machakos County to life as drivers rocked in the sun with music and other entertainment activities turning the event into a full-blown family outing affair. For many, it wasn't much about the big names participating in the competition but the fun that is usually characterised by the cars battling to maneuver their way to the finish line.
"We have some of the best Extreme Sports 4 by 4 drivers who spend the bette part of the year participating in international circuits. It has always been a thrill for car enthusiasts and locals who always come out in large numbers to entertain themselves," said Dan Kassanga, one of the event's main organisers.