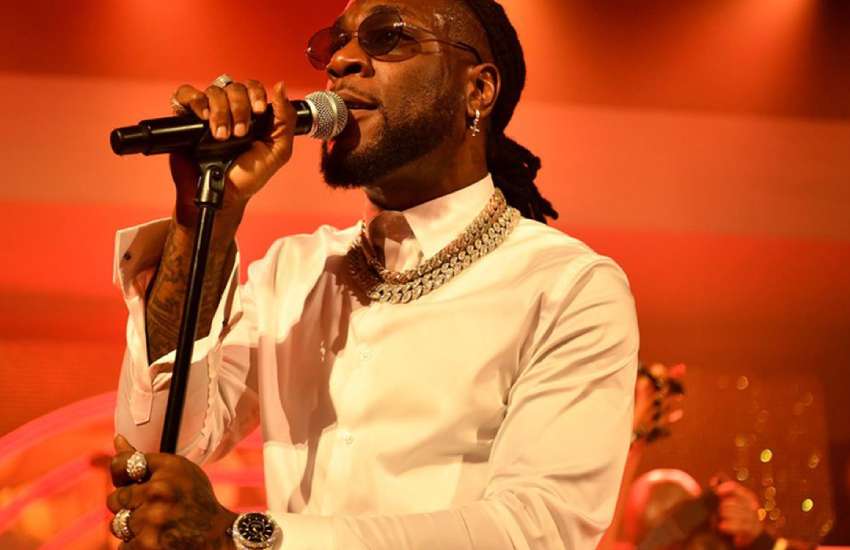 Every artiste dreams of winning a Grammy. Not just for show, but for the prestige that you are a 'Grammy award winning artiste.' While the glitz and glam of receiving the gold statuette dies down, the artiste is never the same again. Winning a Grammy means more than just getting to brag about it in upcoming magazine interviews. Those gold gramophone trophies are worth more than their weight when it comes to something very important for any recording artiste - recognition.
They call it the "Grammy Bounce." Although every winner walks home with a total cash prize of nada - zero, absolutely nothing - any performer or producer who wins on the music industry's biggest night can expect to see at least 55 percent more in concert ticket sales as compared to before they won. "It puts another level of mystique on your brand," rapper/producer David Banner explained during an interview with Forbes. He said his producer fees doubled post-win, going from $50,000 to $100,000.
The 63rd annual Grammy Awards kicked off with a largely instructional monologue by host South African comedian Trevor Noah. The first-time host took the first six minutes of the telecast to essentially explain the logistics of this year's singular Grammy ceremony. Noah began on an open-air stage located in downtown Los Angeles outside of the Staples Centre, where the ceremony is typically held. "This is not a Zoom background," he said, gesturing to the arena and LA skyline behind him. "This is real."
Read Also: Lupita 'ditches' comedian John Oliver for Trevor Noah
Noah then stepped down from the stage to explain that awards would be given from this open-air space, with nominees for each award gathering at the socially distanced tables. He noted that "this is going to be the rare awards show where the white stuff going up peoples' noses are cotton swabs. It's really safe," he added.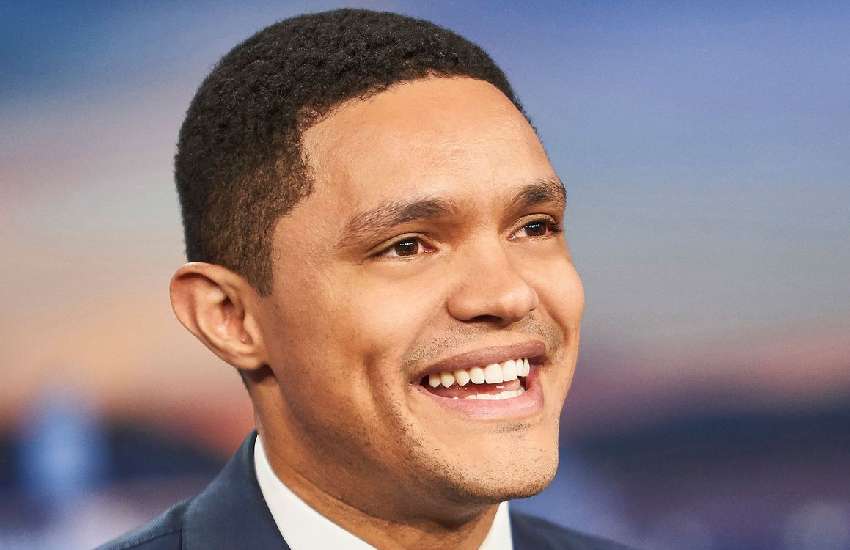 The ceremony proved a special occasion for Africa, from the host Noah to big wins by African Afrobeats stars Burna Boy and Wizkid, the African continent was in the spotlight, receiving much-awaited recognition. Celebrities flocked their social media pages to congratulate the two outstanding entertainers. "Whichever way you look at it, this is a victory for Nigeria for the culture and for my people! Congrats to our winners! Tule Naija!" posted Davido.
"Congrats to @burnaboy& @wizkidayo for the Grammy wins. It's not beans at all. More wins kings," said Don Jazzy.
For Burna Boy it wasn't just another night as his highly-acclaimed album, Twice as Tall, won the Best Global Music Album. Burna beat international albums by Antibalas, Bebel Gilberto, Anoushka Shankar, and Tinariwen and bagged his first-ever Grammy Award. This was his second nomination. He was nominated last year for the Best World Album, but unfortunately lost to Angelique Kidjo's Celia Cruz tribute album.
Twice as Tall is the fifth studio album by Nigerian singer Burna Boy, which was released in August, 2020 by Spaceship Entertainment, Atlantic Records and Warner Music. Recording sessions took place in 2020, with Burna Boy, American singer and songwriter Diddy and Mama Burna, Bose Ogulu, serving as the record's executive producers. The album is a mixture of Afrobeats, dancehall, pop and hip-hop. It was produced primarily by Telz, along with production from Rexxie, Timbaland and DJDS, among others.
Read Also: Burna Boy wins Best Global Album at 63rd Annual Grammy Awards
In his video acceptance speech, Burna chose to motivate Africans. "To every African out there, no matter where you are, no matter what you plan to do, you can achieve it, no matter where you're from because you are a king," he said. "Look at me now! Grammy Award-winning Burna Boy. Thank you to everyone!!" The 15-track album includes features from Naughty By Nature, Stormzy, Chris Martin, Sauti Sol and Youssou N'Dour.
While no Kenyan was nominated for the awards, Kenyan Boy Band Sauti Sol had all the reasons to celebrate as they featured as producers as well as song writers. Sol Generation's Benson, Bensoul, Bien-Aimé Baraza, Polycarp, Chimano and Savara are listed among the songwriters for the award-winning album. Reacting to the win Bensoul wrote; "A BIG CONGRATULATIONS to the African Giant @burnaboygram for showing us once again that it can be done. Thank you my big brothers @sautisol for letting me be part of this HISTORY. A start of many. I still can't believe it that today I woke up as a GRAMMY AWARD WINNING SONGWRITER."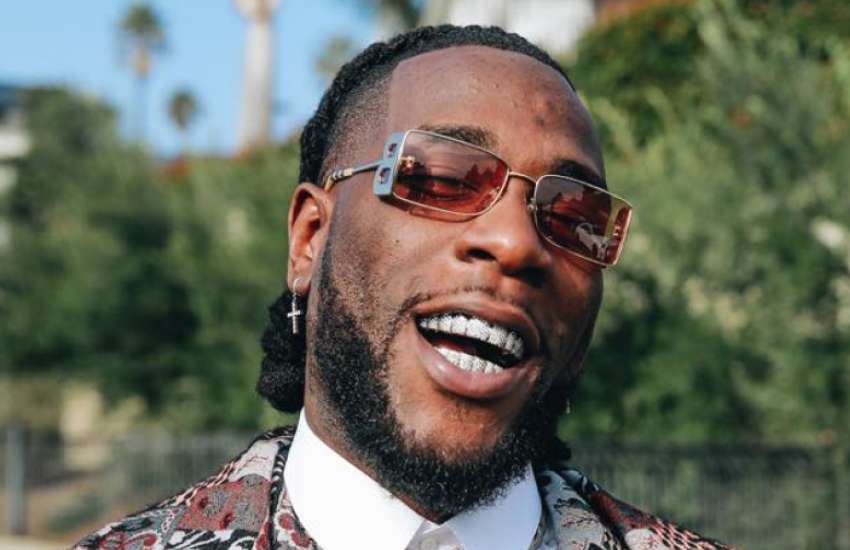 "I love this album. Everywhere I see this man's name, I make a purchase. The album speaks on different issues, some of his own struggles and is also meant to uplift the people who hear it.  My personal favourite is "Wonderful''. It doesn't fail to put me into a state of positivity and happiness the moment I hear it. I appreciate the music he makes and the topics he chooses to address on every album. He's a very talented artiste and I look forward to hearing much more music," said Chorrell Piqué, an ardent Burna Boy fan.
Nigerian Afrobeats sensation Wizkid also won, sharing the win in his feature on Beyoncé Knowles' Brown Skin Girl, which secured the award for Best Music Video. The video that was released weeks after Beyoncé shared her visual album "Black is King" featured Wizkid, Saint Jhn alongside Beyoncés daughter, Blue Ivy Carter, who made history as the second youngest person to ever win a Grammy.
The night was full of surprises and as comedian Tiffany Haddish was busy filming her CBS revival of Kids Say the Darndest Things when the producer alerted her that she had won the Best Comedy Album for the recording of her 2019 Netflix special Black Mitzvah. Haddish's reaction was priceless; she was carried away by overwhelming emotion. "You know a Black woman hasn't won in that category since 1986," she posed. "A Black woman hasn't won in that category since Whoopi Goldberg."
Read Also: Tiffany Haddish mocks Kanye
Other historic wins included Houston artiste Megan The Stallion's two awards for Best Rap Performance – Savage featuring Beyoncé, and Best New Artiste in a tough category alongside Ingrid Andress, Phoebe Bridgers, Chika, Noah Cyrus, D Smoke, Kaytranada and favourite – South Africa's, Doja Cat. Electronic/Dance producer Kaytranada shone as well with two awards for Best Dance Recording – 10% featuring Kali Uchis, and Best Electronic/Dance Album - Bubba.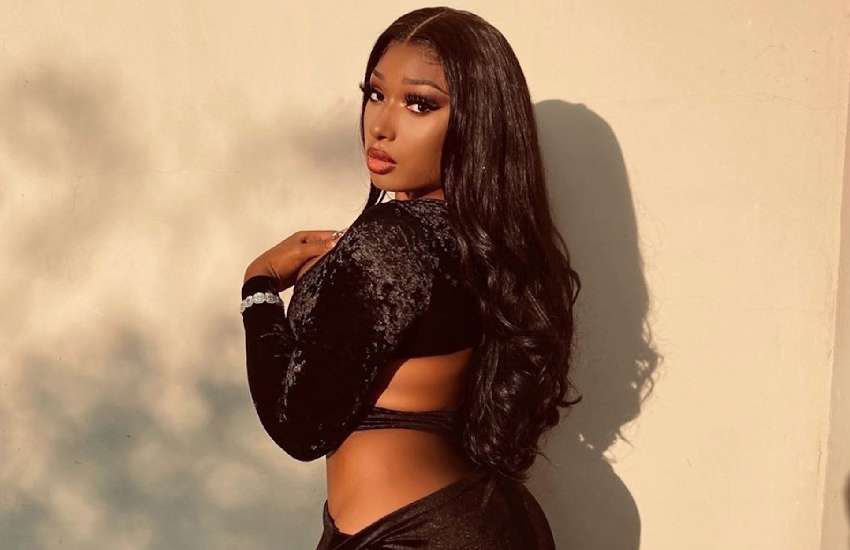 With happiness comes disappointment, but the stellar performances from Burna Boy's Way Too Big-Onyeka-Ye medley, Taylor Swift's Folklore numbers, Da Baby & Roddy Ricch's medley of smash hit Rockstar with an orchestra, Dua Lipa, Cardi B and Megan The Stallion's first-ever televised performance of the raunchy record 'WAP' all made up for that. Other performers Doja Cat, Bad Bunny and Black Pumas were among a slew of all-star performances, however, Lil Baby's socially charged show of his chart-topping song 'The Bigger Picture' stole the night as he wore a custom all-black 20,000 carat encrusted vest designed by A-Morir and Griffin Jarrett, and re-enacted Rayshard Brook's fatal police shooting.