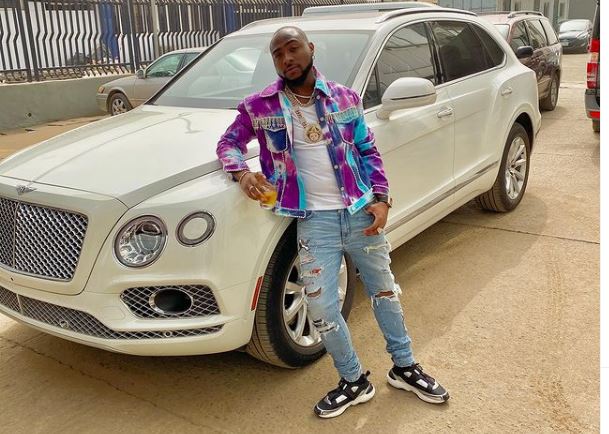 Barely a month after celebrated Nigerian afro-pop star Davido made his debut in Hollywood, the music star is set to appear in yet another Hollywood flick. 
Speaking during Ionwannatalk podcast, the Nigerian music star revealed that the film in question would be directed by Edward Zick, an American filmmaker and producer who has worked primarily in the comedy-drama and epic historical film genres, including About Last Night, Glory, Legends of the Fall, and The Last Samurai.
Born David Adedeji Adeleke, Davido hinted that he would be playing a taxi driver's role in the film. 
"I have another movie that I'm doing with the dude that shot Blood Diamonds. I play a taxi driver," he said.
Just last week, the 28-year-old shared a video reacting to his cameo on Coming 2 America, a 2021 American comedy film set in the royal country of Zamunda and starring Eddie Murphy that serves as a sequel to the original 1988 classic.
The Jowo singer, who in Coming 2 America stars alongside Arsenio Hall, Morgan Freeman, Wesley Snipes, Trevor Noah, John Legend, and other top stars, said he took time off from his busy schedule to watch his performance in the film, which premiered March 4.
ALSO READ: Davido ecstatic about his cameo on 'Coming 2 America'
In the video post, Davido expressed gratification in sharing the stage with who he termed as 'legends that held the key to his childhood laughs.' 
"It was an absolute pleasure sharing a set with a few legends that held the key to my childhood laughs," he said.
With his latest moves in Hollywood, Davido has left a section of his fans wondering if he has taken up a new passion in acting. However, during the Ionwannatalk podcast, the father of three hinted that one has to remain relevant in the dynamic entertainment space. He insinuated that he is still moving on with his music, and he has also ventured into film.
"We're in an industry where you have hit after hit. After you drop this, they want you to drop that. With me right now, I have two albums already made. I have movies coming out so I think I want to chill," he said.
ALSO READ: Davido recounts billionaire father's humble beginnings
He attributed his success to proper planning and strategic moves, something that those in the same space with him could emulate.
"Luckily for me, a lot of hits came out of 'A Better Time' (ABT). The first video I shot on ABT was me and Chris Brown. I've noticed that, with music, you have to plan especially when you're releasing an album," Davido added.
However, despite his successful career, the music star who now doubles up as an actor does not allow fame to get into him.
"Over the years, I've learned the art of not letting it get to me. It's a mental thing. I will be like there are people bigger than me. It's something that every artiste has to teach themselves. It affects you in a certain way. Sometimes I feel like things are going so fast," he said.