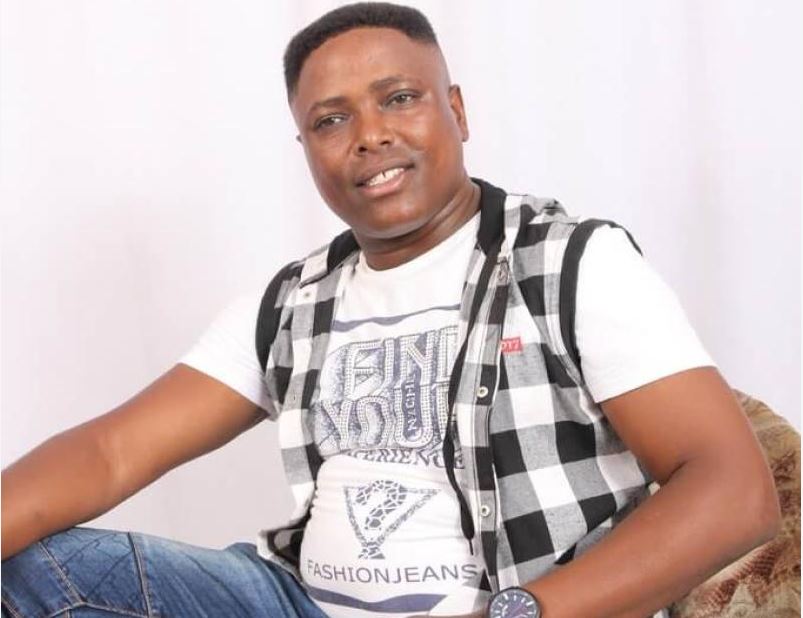 Muriithi John Walker attracted a legion of fans, including fellow top artistes, who have taken to social media to mourn the celebrated Mugithi singer. Muriithi's death was announced on Friday afternoon. He leaves behind a widow and three children.
His death caught the entertainment industry by surprise. John Walker, as many knew him, was full of life and a vibrant entertainer until his death. He had been entertaining fans via Facebook shows as well as live performances.
He had just released a new project dubbed Abiki a Kirinyaga, a song that has since gained traction with his comic description of the rich, charming women of Kirinyaga County who are as hot as 'a hotdog'.
The cause of the 45-year-old singer's death is yet to be disclosed. His family only said it occurred after a short illness. A post-mortem will be done on Monday. 
Kirinyaga All Artistes Forum chairman Paul Kamau said they are waiting for Covid-19 test results before a decision on his burial can be made. John Walker hailed from Gichugu. As the entertainment world was thrown into a sombre mood, Kikuyu vernacular stations dedicated airtime to the fallen star with his big hits, among them Uhiki wi Murio, Uka Tu, Nyau Iriaga Mbia, Njohi na Ahiki and Tuirio Twega, enjoying massive airplay.
ALSO READ: Samidoh, Gatutura mourn death of singer Muriithi John Walker
Emotional fans called in, some weeping. They described the singer as "the last of the great Mugithi icons of his generation."
"Muriithi John Walker, you are a legend who made beautiful music. You will be missed but you will live through your music... You will always be with us; you will never be forgotten. Rest in Peace," said Mugithi star Samuel Muchoki, better known as Samidoh.
The Murata wa Ngai hitmaker said John Walker was one of the few Kikuyu artistes whose music is not only entertaining but also rich, with teachings of morality and cultural norms. He said it was worrying that many Kikuyu musicians were dying.
"There are many lessons we have learned from listening and associating with John Walker. He was a humble guy despite the fame and fortune that made him such a music legend," Samidoh said.
"In my assessment, the best ever opening lines for a Gìkùyù love song remains "Wendo nì ùrugarì, ùingìraga ngoro, mùndù akahiùha mùìrì wothe nì-kù-imagine (Love is warmth, it enters the heart and your body gets all heated up when you imagine...). Then the chorus goes comical, "nyau ìrìaga mbìa, kìihu kìrìaga ngùkù, nyota ìrìa ndìì nayo ya wendo nowe ùngìnyotora (A cat eats mice, a mongoose eats chicken but the thirst in me can only be quenched by you my lover)," said a fan, lawyer Guandaru Thuita, on one of John Walkers popular hits, Nyau Iriaga Mbia.
He described the lyrics of the fallen singer's songs as 'super brilliant'.
ALSO READ: Mugithi fans mourn musician Mighty Salim
John Walker cut a niche in the Benga music genre; his lyrics laced with humour. Unlike most artistes of his generation, he embraced technology and attracted a huge social media following, with some of his songs hitting the one million views mark. 
Jose Gatatura, popularly known as Machete, also paid his tribute. The Tuirio Twega singer wrote: "My deepest condolences to the family and friends of Muriithi John Walker. May your soul Rest in Peace."
Struggle with diabetes
John Walker's death has sparked debate on the death of celebrated Kikuyu artistes. In January this year, renowned Mugithi singer Timothy Njuguna better known as Mighty Salim died in hospital after a long struggle with diabetes.
His brother and singer Salim Junior, one of the leading one-man solo acts, died at the Nakuru Memorial Hospital in February 2018. That was the same year Joseph Kamaru, a Benga artiste and political activist who had sold about a half million records, died, reportedly from complications of Parkinson's disease.
One year later, veteran singer John De'Mathew perished in a grisly road accident a few kilometres from Thika town as he was driving home from a funds drive.
Before Salim Junior's death, another Kikuyu music icon, Murimi wa Kahalf, popularly known for the Ino ni Momo single, died after battling a mysterious illness.
-Additional reporting by Wangeci Mugambi