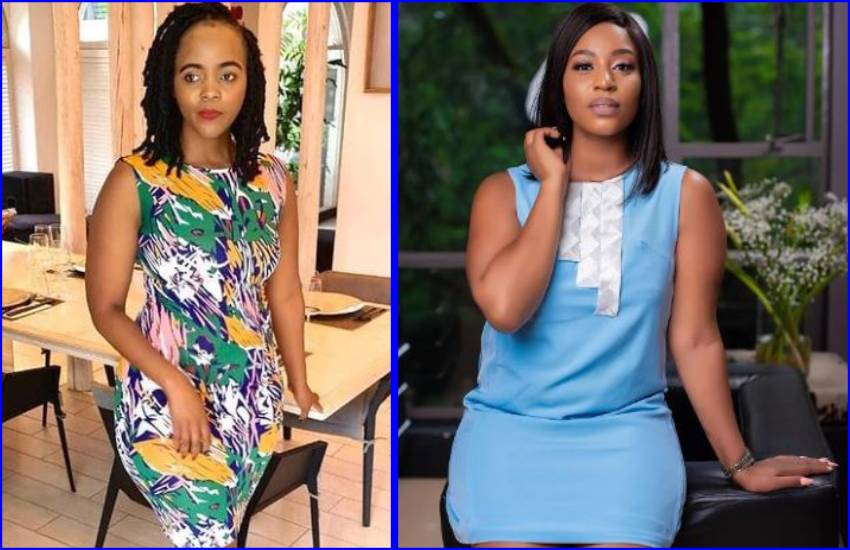 The saga surrounding real estate investor Shicco Waweru and Diana Marua has taken a new twist. Shicco, who Marua accused of swindling Sh700,000 from one of her social media followers through LimaVest, a company she worked for as a brand ambassador in 2020, has Saturday taken to Instagram to set the record straight.
In a letter, the founder of LimaVest sought Marua's ear, explaining that her company's engagement with the aggrieved US-based client, only identified as Jennifer, was above board. Shicco said Jennifer's contract was cancelled for her 'unprocedural demand for a refund'.
Read Also: LimaVest responds to Diana Marua's claim they scammed investors
"We cancelled her contract because of her many threats due to her notable uncomfortable urgency to recover her money. She threatened to go online and speak about us from her own perspective, and she actually did it. We hope that she has found some form of peace from it and commend her for going through with her desires. We also hope that now she can finally allow us to deal with the matter in a professional manner, adhering to Limavest's policies that we initially desired to pursue the matter with," read her statement in part.
Addressing the partner to singer Bahati, Shicco said she was not out for blood or trying to clear her name but inviting Marua to see her for who she really is. 
"I do not judge you for how you do your work, I could never. I haven't been in your shoes, I haven't sat in your seat. From our stories, I know a little of what you have been through to build your brand. I cannot judge you for choosing to protect it or the lengths you might go to protect it. That decision is yours to make and rightfully so. A day before your post, your team reached out to the Limavest team to try and resolve Jennifer's matter. We were however not ready to change our terms of engagement even when it meant that we might end up on social media. As the directors, we chose to stand with our business than to allow threats to dictate our direction".
De-escalating the feud that had since reportedly roped in their husbands; Bahati and Waweru Kuria, Shicco besieged the mother of two to let the two men be, saying the matter should not torpedo their friendship.
"Diana your husband is outspoken, he's creative and a visionary, he wants the best for you and has driven you to where you are. Standing behind him comes naturally to you and rightfully so. When your husband wants something, he goes for it. Having things done his way is what has gotten him to where he is today. Well, I guess you know my husband a little bit too… What did you think would happen when these two men had something in common and wanted things done their way? I ask that you give them time, let them flex a bit, but we know how this will end up. We know them, we know their hearts," stated the entrepreneur.
In her expose, Marua disclosed that a solution to Jennifer's issue had been sought for months prior to the matter being made public. She apologized to her followers for complacently popularizing LimaVest as its brand ambassador and warned unsuspecting buyers from transacting with it saying she will not be held liable.
Read Also: Diana Marua denies claims she stole designer bags in explosive post
"I apologize for not doing my due diligence to confirm if the said land had the right documentation by the time I was making the trip to see the "LimaVest project" in Malindi... Prior to the site visit, LimaVest had lied to Jennifer that her land was already planted with pineapples and the title deeds were being processed. Attached are chats of Jennifer, who had paid over Sh700,000. It's now over 6 months and she has not received any of her title deeds or documentation to prove ownership of the three acres of land she paid for… My team and I will do our best professionally and legally to make sure whoever has been conned is compensated. My apologies to Jennifer for what you are going through… I wish to distânce myself from this malicious act and any association with LimaVest. My dear followers, please note that any land purchase, you engage yourself with them will be at your own risk."