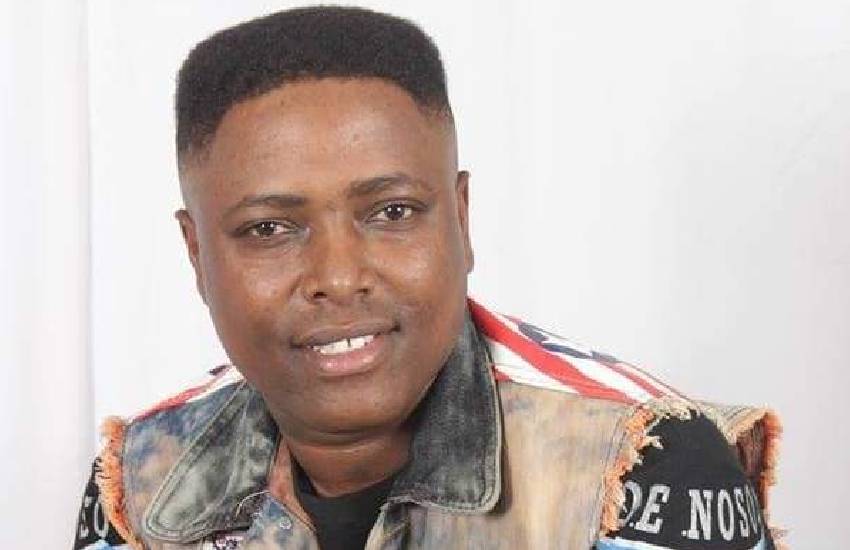 Mugithi lovers are on March 12, 2021, draped in grief following the death of Nyau Iriaga Mbia crooner Muriithi John Walker.
Muriithi, who passed on after a short illness, was remembered by fans on social media for his monumental career and praised for his songs which endeared music lovers and inspired generations of artists and fans alike.
Offering condolences to his family, new-age Mugithi sensation Samuel 'Samidoh' Muchoki said: "Muriithi John Walker, you are a legend who made beautiful music. You will be missed but you will live on through your music, Uhiki wi Murio, Nyau Iriaga Mbia and Njohi na ahiki, among many others. You will always be with us, you will never be forgotten." 'Tuirio twega' hitmaker Jose Gatutura, alias Machete, wrote, "My deepest condolences to the family and friends of Muriithi John Walker. May your soul Rest in Peace." 
In touching posts, fans mourned the Uhiki wi Murio songbird as a genius composer whose legacy will live on. One said: "Muriithi John Walker sang one of the best Kikuyu love songs. Sigh." Another added: "Sad to lose another Gikuyu Benga maestro.  Muriithi John Walker. R.I.P Big brother. Tutaonana baadaye." A third said: "Rip legend (Walker). Dove of peace shine on your way. Muriithi John Walker, go well." Others said: "Muriithi John Walker. Gone but never to be forgotten" and "Muriithi John Walker was Kirinyaga's finest secular musician." And another commented: "RIP Muriithi John Walker. Kirinyaga we have lost a music legend."
Walker's death has dealt another blow to Kikuyu secular music industry. Trailblazing Jira ndukadiga icon, Timothy Njuguna alias Mighty Salim, succumbed to kidney failure on January 24, a day after marking the fifth death anniversary of his brother, singer Salim Junior. A pioneer of one-man guitar acts, Salim Junior succumbed to a prolonged illness at Nakuru Memorial Hospital in February 2018.
Murimi wa Kahalf had two years earlier bowed out of stage after four months of battling a mysterious illness. Grace Kanuthu, Wa Kahalf's mother, told The Nairobian that the Ino ni momo star, who died after a trip to Igembe, claimed that witchdoctors summoned him to Meru County in his dreams.
"He claimed those men kept calling him in his dreams. He received texts and calls from people who wanted him to go. He was desperate and it reached a point I could not dissuade him anymore. It was horrifying seeing my son undergo that ritual while lying helplessly on the ground. I cried throughout. Little did I know that was the killer blow. I wish my son listened to me," said Kanuthu.
In 2019, revered Mugithi singer John De' Mathew died after ramming a truck at a black spot near Blue Post hotel on Thika Superhighway. Born John Mwangi Ng'ang'a, the Peris Nduku star was heading home after attending a fundraiser for a fellow musician's ailing child.
De' Mathew's peer, Joseph Kamaru, died a year earlier while undergoing treatment at MP Shah Hospital in Nairobi. The social conscious singer, arguably the King of Mugithi, was 79.