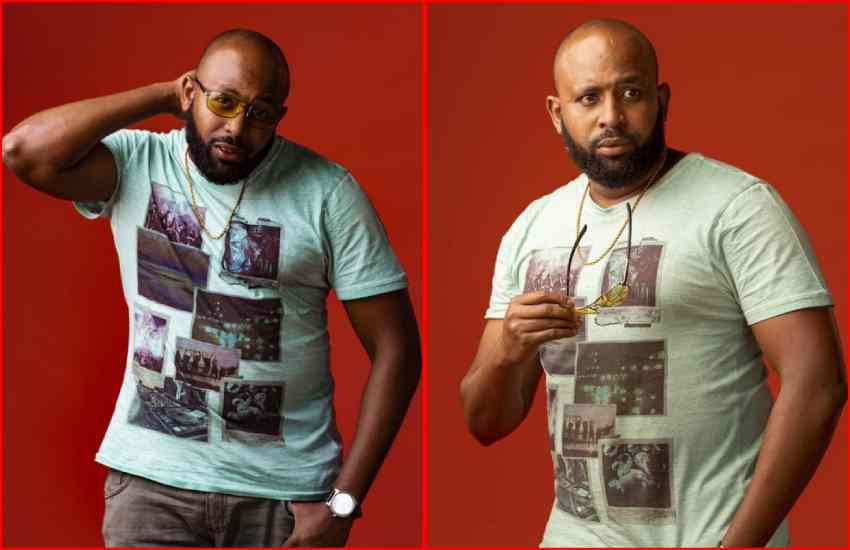 While narrating the many hardships actors faced in trying to make it in the industry, actor Keith Chuaga revealed how many new entrants were forced to settle for shoddy roles, with peanut pay and discrimination.
"It was never easy, as most of us had to engage in pro bono sacrifices. Our industry is under constant threats for unpopular actors always on the verge to be replaced by more popular faces for ratings. These include musicians, some who were never actors. Now that we are gaining recognition, expect multiple projects this year. We are artists, and if given a chance we can produce content every week and take musicians head-on," he said.
Read Also: PMVA complete winners list - Crystal Asige wins big, crowned 2020 queen
Keith won the Pulse Music Video Awards Video Vixen of the Year for his role in Nadia Mukami and Sanaipei Tande's collaboration "Wangu" breaking the tradition in the category that has been previously dominated by women. "I'm proud I won. Let's break barriers."
Elsewhere, EA Wave's Jinku collaborates with giant German liquor brand Jägermeister
Kenyan creative Jinku from EA Wave scored a major deal with German pint giants Jägermeister. Jinku has been creative directing their adverts for the German franchise adverts based here in Kenya, and the deal has been micro-funded by Viva Global.
Reports say the German Embassy is involved and had a campaign to sponsor young creatives in Kenya to carry out the awareness campaign rather than a huge advertising agency.
Read Also: Snoop Dogg lands Sh1.5 billion Corona beer deal
Jinku has enlisted a team of Kenyan creatives from frequent collaborator Ukweli (photography), to collectives Urban Pichaz (directing), Hiribae, and Terriane Iraki (modeling), Brian Msafiri, among others, to execute the reported high paying project.
With an aim to promote love and positivity of taking the beverage in pandemic style, Jinku's work has been raved about in huge corporate offices and the future is up from henceforth.
- Loise Wairimu Nyingi