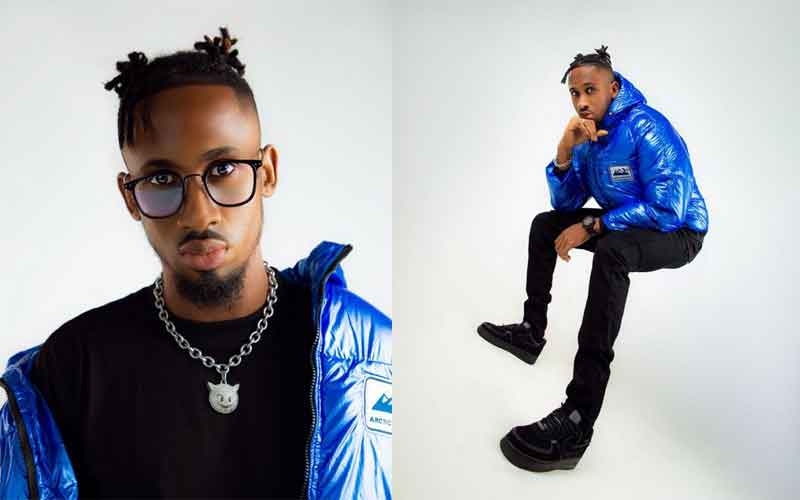 In the recent past, we've witnessed a bevy of Nigerian artists seeking to make a name for themselves in the Kenyan music scene. Despite the travel restrictions imposed by COVID-19, Nigerian artists have been strategically targeting Kenya to push their projects. According to fast-rising Nigerian singer Mr K, the amount of success witnessed by other established West African stars in Kenya means the country is a significant market for Nigerian music.
"Many Nigerian singers are looking to establish themselves not only within the country but also abroad. Kenya has always been a hub for Nigerian musicians and our music receives good airplay," he said.
READ ALSO: Inside Emmy Kosgei's Nigeria empire
On the Play Kenyan Music campaign which saw artists decry the amount of airplay foreign musicians receive at the cost of local acts, Mr K opined that music knows no boundaries and Kenyans have the freedom to choose what they want to listen to.
"On one hand, I understand the need by Kenyan artists to receive airplay in their country. But on the other hand, you have to ask yourself why many are preferring Nigerian music. Once you establish the why then Kenyan artists can work to ensure that their music is not only played in Kenya but also exported to other countries across the world," he said.
Blessing in disguise
According to the Tinuke singer, the pandemic was a blessing in disguise as he got time to hone his musical skills and pursue a course in music performance.
"I got a lot of free time on my hands and pursued a diploma in music performance which I believe will be key for my career," said the Computer Science graduate.
Mr K further revealed the inspiration for his music, citing faith in God as a key pillar.
READ ALSO: Joeboy releases 'Focus' off his debut album
"I am a believer of the Christian faith and I broadly explicate this through my music. I believe that music should entertain and also utilised as a tool to influence, impact, inspire and bring joy and hope to many."
May D hospitalised
In other news, Nigerian singer May D has been hospitalised after suffering injuries after his house caught on fire. Via his Instagram stories, the singer recently shared photos of the injuries he sustained to his feet.
"Hey guys, please put me in your prayers. There was a fire incident in my house and my legs got burnt," he wrote.